| | |
| --- | --- |
| Dickerson Distributing Sold to Florida Firm | |
Tuesday, November 04, 2014 2:48:42 PM - Monroe Ohio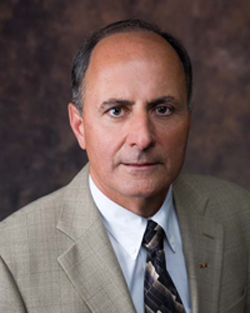 According to a company press release Dickerson Distributing, a 80 year old Monroe based firm was sold to Gold Coast East Distrbuting, a Florida Anheuser-Busch/InBev and Constellation Beer Division products distributor. The terms of the deal were not disclosed.
Photo: John Saputo, CEO of Combined company
In 1934, shortly after the Repeal of Prohibition, Eugene Dickerson and business partner George Reckman joined forces to form one of the area's first wholesale beer and wine distributors: The Reckman and Dickerson Distributing Co., Inc. Headquartered in Middletown, Ohio, Dickerson and Reckman began distributing wine and malt beverages in most of Butler, Warren, and Preble counties in Southwest Ohio.
In the mid 1970's, the Dickerson family purchased the Reckman side of the business and officially changed the name to The Dickerson Distributing Company, Inc. Growth of the Budweiser family and the 1971 purchase of the Hamilton/Fairfield Anheuser-Busch territory prompted a move to a larger facility in Monroe, Ohio.
Gold Coast Eagle marketing and sales executive Devyn Dugger was named president of Dickerson Distributing. Saputo will become the CEO of Gold Coast Eagle Distributing and the new entity, the release adds. Saputo founded Gold Coast Eagle in 1996. The Saputo family owned and managed beer distribution companies in Michigan, New York and North Carolina prior to Gold Coast in the Sarasota-Bradenton market.
The deal will create a combined company with almost nine million cases of sales and 228 employees.