| | |
| --- | --- |
| Middletown's Performing Arts Academy Theatre plays 101 Dalmations, Kids. | |
Wednesday, July 19, 2017 11:38:34 AM - Monroe Ohio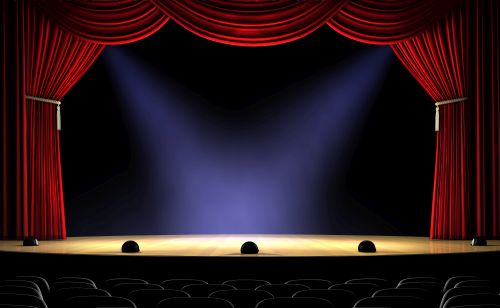 "Paws" what you're doing right now, because the Performing Arts Academy will present the musical, Disney's 101 DALMATIANS, KIDS! Friday & Saturday, July 28 & 29 at 7:00 PM and Sunday, July 30 at 3:00 PM. All performances will take place at the Performing Arts Academy Theatre, 4400 Lewis Street, Middletown. Tickets are priced $12 for adults and $8 for children and seniors, and may be purchased online at
https://theperformingartsacademy.yapsody.com/event/index/106851/disneys-101-dalmatians-kids.
Specially adapted from the 1967 film, Disney's 101 DALMATIANS, KIDS! includes all your favorite Disney tunes, like "Cruella De Vil" and the catchy jingle, "Kanine Krunchies". In this classic Disney story, dalmatians Pongo (Madison Haag, Somerville) and Perdita, (Olivia Snively, Monroe) happily raise their, eight puppies in a cozy London home with their human pets, Roger, (Olivia Wright, Franklin) and Anita, (Lily Blankenship, Lebanon). When their sinister neighbor Cruella De Vil, (Jenny LaRue, Middletown) dognaps the puppies, join Roger, Anita, Pongo, and Perdita as they race to get their pups back from Cruella and her henchmen, Horace, (Alexandra Morris, Liberty Township) and Jasper, (Johanna Keller, Middletown) before Cruella turns the puppies into a fur coat.
A talented cast and crew of 36 Summer Musical Theatre Camp students from grades one thru five brings the ensemble of dalmatians, poodles, scotties, chihuahuas, and humans to life. Cast members of Disney's 101 DALMATIANS, KIDS! reside in Middletown as well as neighboring communities including, Monroe, Franklin, Hamilton, Lebanon, Mason and Centerville.
For more information about Disney's 101 DALMATIANS, KIDS! or upcoming fall programs, visit the website, www.theperformingartsacademy.com or call 513-594-7242.