| | |
| --- | --- |
| Monroe's Oster Files for Judge | |
Monday, February 03, 2014 2:56:19 PM - Monroe Ohio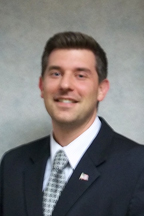 Chief Prosecutor Oster Files for Judge
Oster is Attorney for Common Pleas Judges
Hamilton, Ohio – Michael Oster, Chief Prosecutor in the Butler County Prosecutor's Appellate Division, filed his petitions today for the Common Pleas Court. He is running for the seat that retiring judge Michael Sage currently holds.

Oster is running in the Republican Primary this May. As former President of the Butler County Young Republicans, Oster was chosen to lead a generation of up-and-coming conservatives. Oster's message will focus on his time in the Appellate Division acting as the attorney for Butler County Common Pleas judges.

"As attorney for the judges, not only am I required to know and understand the rules and procedures of Common Pleas Court, but I must be fluent at the Appellate level as well as at the Ohio Supreme Court where I have successfully argued many times," said Oster.

Oster has successfully argued and upheld the death penalty for convicted felons in Butler County. "These are Butler County's worst offenders, and I work hard to make sure Butler County families are safe, including my own family."

Oster was only one of two attorneys nationwide to be nationally recognized for his appellate work by the Association of Government Attorneys in Capital Litigation.

Oster lives in Monroe with his wife and their two children. Oster serves his community on the Personnel Board for the City of Monroe, and as the Monroe High School boys varsity soccer coach. Oster is also on the Board of Servant Leaders and the Finance Director for Waters Edge United Methodist Church.