| | |
| --- | --- |
| Oktoberfest Zinzinnati 2013 | |
Wednesday, September 18, 2013 2:52:40 PM - Monroe Ohio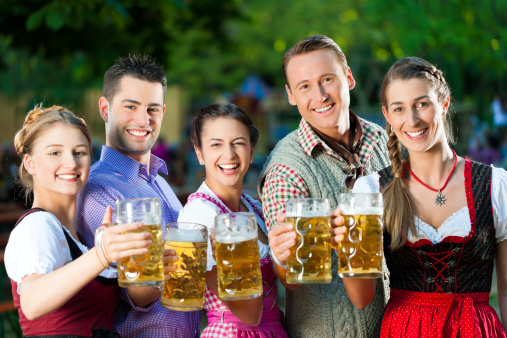 Cincinnati USA Regional Chamber, producers of Oktoberfest Zinzinnati presented by Hillshire Farm and Sam Adams today announced the festival's Grand Marshal and unveiled new enhancements to the annual event which has become known as America's Oktoberfest. More than half a million visitors are expected to converge in a six-block area of downtown to eat, drink, be merry and celebrate their German heritage. The festival is America's largest Oktoberfest celebration and second in the world only to Munich.

NEW Grand Marshal: Oktoberfest Zinzinnati is pleased to have George Takei presiding over the weekend long festivities. Takei's most important role will be to lead revelers in the World's Largest Chicken Dance. He has more than 40 feature films and hundreds of television roles to his credit, received a star on Hollywood's Walk of Fame; however, is best known for his most famous role as Sulu on the original Star Trek TV series in addition to six subsequent movies that paid homage to the original show. His recent projects include a musical, Allegiance as well as the book "O Myyy! There Goes the Internet". Takei will lend his voice to the CSO the same weekend of Oktoberfest as narrator for The Final Frontier performances at Cincinnati's Music Hall.
NEW Expanded Friday Hours/September 20: Friday events will continue as usual with the Running of the Wieners at noon on Fountain Square. At 5:00 p.m., most traditional Oktoberfest activities will be open to the public including food and beer vendors and entertainment. That will also be the time the Gemütlichkeit Games begin that will feature teams of local media (barrel rolling, beer stein races, etc.). The Friday opening is a first in Oktoberfest history.
NEW Oktoberfest/CVG Welcome/September 20: An unofficial start to Oktoberfest Zinzinnati begins the morning of September 20 with Bavarian food sampling and the Pete Wagner Schnapps Band playing for visitors traveling in for Oktoberfest and for the Green Bay Packers vs. Bengals game that weekend. Festivities begin at 8:30 a.m.

"Every year attendance exceeds our expectations,"said Patrick Sheeran, vice president of the Cincinnati USA Regional Chamber. "We continue to enhance the event and expand offerings to visitors who come from around the globe to experience America's Oktoberfest and want to provide a warm German inspired Cincinnati USA welcome to each and every one of them."

Regarding his upcoming appearance at Oktoberfest Zinzinnati, George Takei, added, "On September 20-21-22 I am beaming into Cincinnati to narrate "The Final Frontier" with the Cincinnati Pops Orchestra and my landing party away team has asked me to be part of Oktoberfest while I am exploring this sector of the galaxy. Join me September 21 at Fountain Square to do the chicken dance. I am boldly going where I have never gone before…Oh my!"
Oktoberfest Zinzinnati showcases the rich German heritage of Cincinnati USA with German-style music, food and beer and was first held in 1976. Approximately 1,300 barrels of beer (2.6 million ounces) are consumed every year at Oktoberfest equating to 18,000 12-packs or the capacity of a small microbrewery. In 2013, nine stages of continuous entertainment and more than 30 food vendors serving nearly 200 German-inspired dishes await visitors.

Oktoberfest Zinzinnati has been named one of the 10 top beer fests in the U.S. by USA Today and has been touted by national publications including Better Homes & Gardens and Maxim as the place to experience an authentically German good time. In his book Party Across America! 101 of the Greatest Festivals, Sporting Events and, Celebrations in the U.S., Michael Guerriero sums it up best; "Cincy has taken the Oktoberfest celebration to another level. The greatest Oktoberfest in the U.S. and one of the best food festivals I've ever attended."