| | |
| --- | --- |
| Open House for Atrium Medical Center's New Natural Beginnings Birth Center | |
Wednesday, April 19, 2017 3:45:00 PM - Monroe Ohio
Expecting mothers, mothers-to-be and others interested in learning more about Atrium Medical Center's natural birth services are welcome to attend a public open house to see recently completed renovations for the hospital's new Natural Beginnings Birth Center.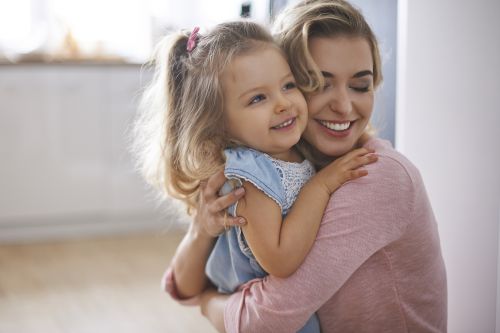 The open house will be held from 1 to 3 p.m. Sunday, April 30, 2017, at Atrium Medical Center, located at One Medical Center Drive, Middletown, Ohio, 45005. Attendees are asked to enter the main hospital entrance.
Natural Beginnings is the first comprehensive natural birth center in the greater Cincinnati area to be located within an acute care hospital. The center is located inside Atrium Medical Center, a full-service hospital that offers private, home-like rooms with modern comfortable surroundings.
Come to the April 30 open house to meet Atrium's maternity team including physicians, midwives, childbirth educators and lactation consultants; tour new patient rooms specially designed for Natural Beginnings families; enter a drawing to win a $50 Amazon gift card; and enjoy light refreshments. The event and all activities are free. Radio station Q102 will also be broadcasting live.
The Natural Beginnings Birth Center is unique because of its holistic program of care. The new center offers a combination of labor-coping services to ease delivery, along with childbirth education classes before birth, options for ongoing education following delivery, certified nurse midwives on staff trained to care for you during pregnancy and childbirth, board-certified obstetricians, and labor and birth taking place in a private, home-like setting.
"Natural Beginnings is a great program for the low risk pregnant woman who desires birth choices. It gives women the chance to have their own experience without traditional interventions, but the safety net of emergency equipment and personnel only yards away," said Dr. Rhonda Washington, an obstetrician and gynecologist at Atrium Medical Center.
In 2016, approximately 900 babies were born at Atrium Medical Center.
For more information, please visit https://www.atriummedcenter.org/NaturalBeginnings/ or call (513) 974-4291. Women interested in Natural Beginnings can already enroll in the program by contacting your physician or midwife, or by calling (513) 974-4291.
Atrium Medical Center is a full-service hospital and Level III Trauma Center located conveniently along the Interstate 75 corridor at exit 32, One Medical Center Drive in Middletown, between Cincinnati and Dayton. The hospital is the city of Middletown's second largest employer of more than 1,500 people in full-time, part-time and on-call positions. Atrium is operated by the Dayton-based nonprofit Premier Health system.