| | |
| --- | --- |
| Performing Arts Academy to Hold Auditions for Murder Mystery Dinner Theater | |
Wednesday, July 26, 2017 3:15:16 PM - Monroe Ohio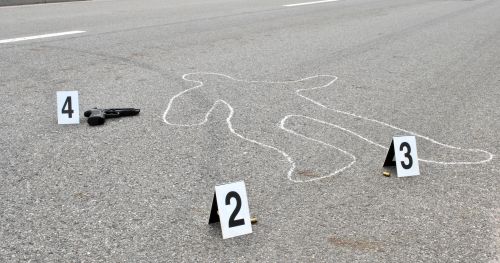 "Shop 'til You Drop…Dead", is an Audience-Participation Murder Mystery-Comedy, and will be presented October 13 & 14 and 20 & 21. Auditions will be held on Monday, August 7, 7:00 PM and will be cold reading from the script.
The hit TV game show "Stop, Shop, and Bankroll" has come to your town to tape a few segments, bringing its dashing host, Benny Sharpe, and the lovely hostess, Loreli Lawless. As usual, the director is worried about her temperamental stars, but between Loreli's new feather dress and Benny's vanity, trouble is guaranteed. Contestants from the audience participate in the shopping part of the game, until Benny cashes in his chips - poisoned by person or persons unknown! Miss Peabody, the cookies-and-cream librarian who's no stranger to murder, attempts to keep order until the police arrive. But the director sees a new opportunity for a TV game show - solving the crime with cameras rolling!
The cast is made up of the following 4 women and 2 men:
Astrid Cornelius: Driven, nervous director of hit TV game show, "Stop, Shop, and Bankroll." Late 30's, early 40's.
Tommy Gilmore: The off-camera announcer for the show, a resigned second fiddle. Late 50s.
Loreli Lawless: The glamorous, but vacant-headed hostess of the show. Early 30s.
Polly Peabody: An adoring fan of the show whose cheerful exterior masks a cunning, steel-trap brain and determined thirst for justice. In her 60s.
Benny Sharpe: Appears ageless, looking perhaps 30, the dashing, handsome, but terribly vain host of the show.
Joy Caverewski: A giggly contestant dressed in 1950s clothing, apparently lost in TV land. In her 20s.
Performing Arts Academy is located at 4400 Lewis Street, Middletown.
Website: theperformingartsacademy.com
Email: performing.arts.academy@live.com
Call: 513-594-7242