| | |
| --- | --- |
| The Knowledge Cafe Presents "Tips On Content Curation" April 21st, 2016 | |
Wednesday, April 20, 2016 10:15:31 AM - Monroe Ohio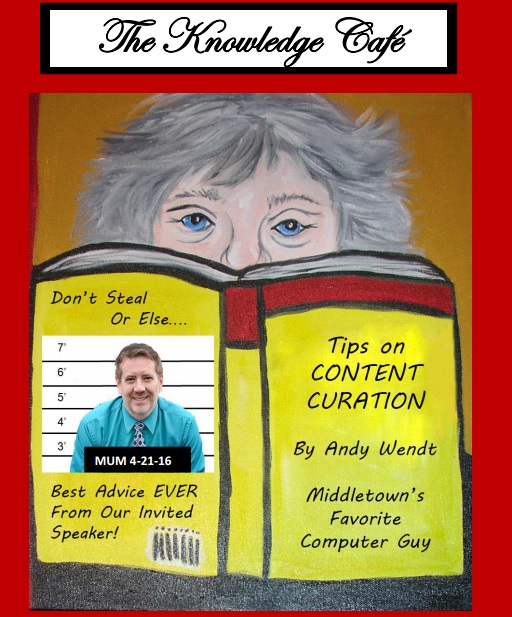 It's time for another installment of The Knowledge Cafe!
The next event being hosted by The Knowledge Cafe is titled "Tips On Content Curation" and will be lead by Vice President of Marketing for Middletown's own Rentacomputer.com Andy Wendt! "Tips On Content Curation" will be a discussion on what you need to know about the latest trends in Content Curation.
If you are unfamiliar with the term, Content Curation is the process of gathering information relevant to a particular topic or area of interest. Services or people that implement content curation are called curators and curation services are generally employed by both business users as well as end users.
This installment of The Knowledge Cafe will take place on Thursday, April 21, 2016, from 1:00 PM to 3:00 PM at the Verity Lodge on the Middletown Campus of Miami University. Light refreshments will be served and the event is free with RSVP. If you would like to RSVP, please do so to Susan Baim via email at baimsa@miamioh.edu or via phone at 513-727-3444.