| | |
| --- | --- |
| The Performing Arts Academy presents, Disney's ALICE IN WONDERLAND JR. | |
Wednesday, June 06, 2018 4:04:30 PM - Monroe Ohio
The Performing Arts Academy presents, Disney's ALICE IN WONDERLAND JR.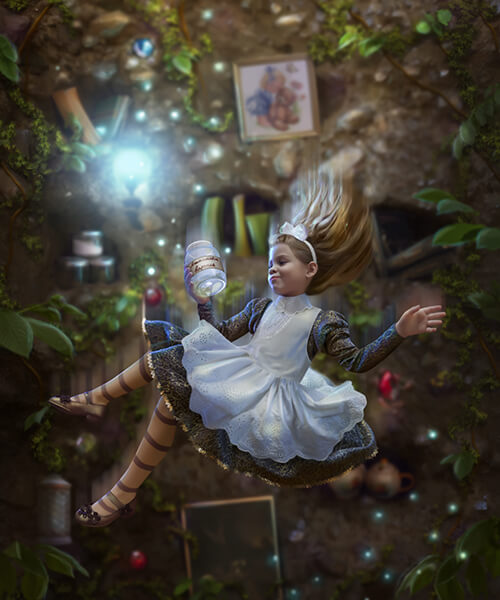 Travel down the rabbit hole with Alice and join her in madcap adventures with some of Disney's most beloved characters. The Performing Arts Academy is proud to present: Disney's ALICE IN WONDERLAND JR. at the Performing Arts Academy Ben Bender Theatre, 4400 Lewis Street, Middletown, June 22, 23, 29 & 30 at 7:00 PM and June 24 & July 1 at 3:00 PM.
Led by director, Nina Markle, the ever-curious Alice (Emma Jordan, Middletown Christian School) along with Small Alice (Ryleigh Doss, Monroe Jr. High) and Tall Alice (Alexis Dolph, Fenwick High School) begins her journey innocently enough as she chases the White Rabbit (Gideon Brickner, Homeschool.) Her adventures become increasingly more strange as she races the Dodo Bird, (Aaron Castro, Edgewood Jr. High) and gets tied up with Tweedle Dee (Brooklyn Terry, Madison High School) and Tweedle Dum, (Catie Trent, Monroe High School), raps with a bubble-blowing Caterpillar (Ronan Casanova, Middletown Middle School) and beats the Queen of Hearts (Elie Brickner, Homeschool) at her own game! She discovers other odd creatures such as the Mad Hatter, (David Finley, Fenwick High School), the March Hare, (Gabe Current, Edgewood High School) and don't forget the big smiling Cheshire Cat, (Jarrett Crowthers, Edgewood High School) who sums it all up saying, "we're all a little mad here."
Performances of Disney's ALICE IN WONDERLAND JR. are open to the public. Tickets are $15 for Adults and $12 for Sr. Adults (65 +) and Children (10 and under) and can be purchased through Yapsody at: www.theperformingartsacademy.com.