| | |
| --- | --- |
| Weatherwax Will Not Close in 2015 | |
Friday, October 17, 2014 11:01:10 AM - Monroe Ohio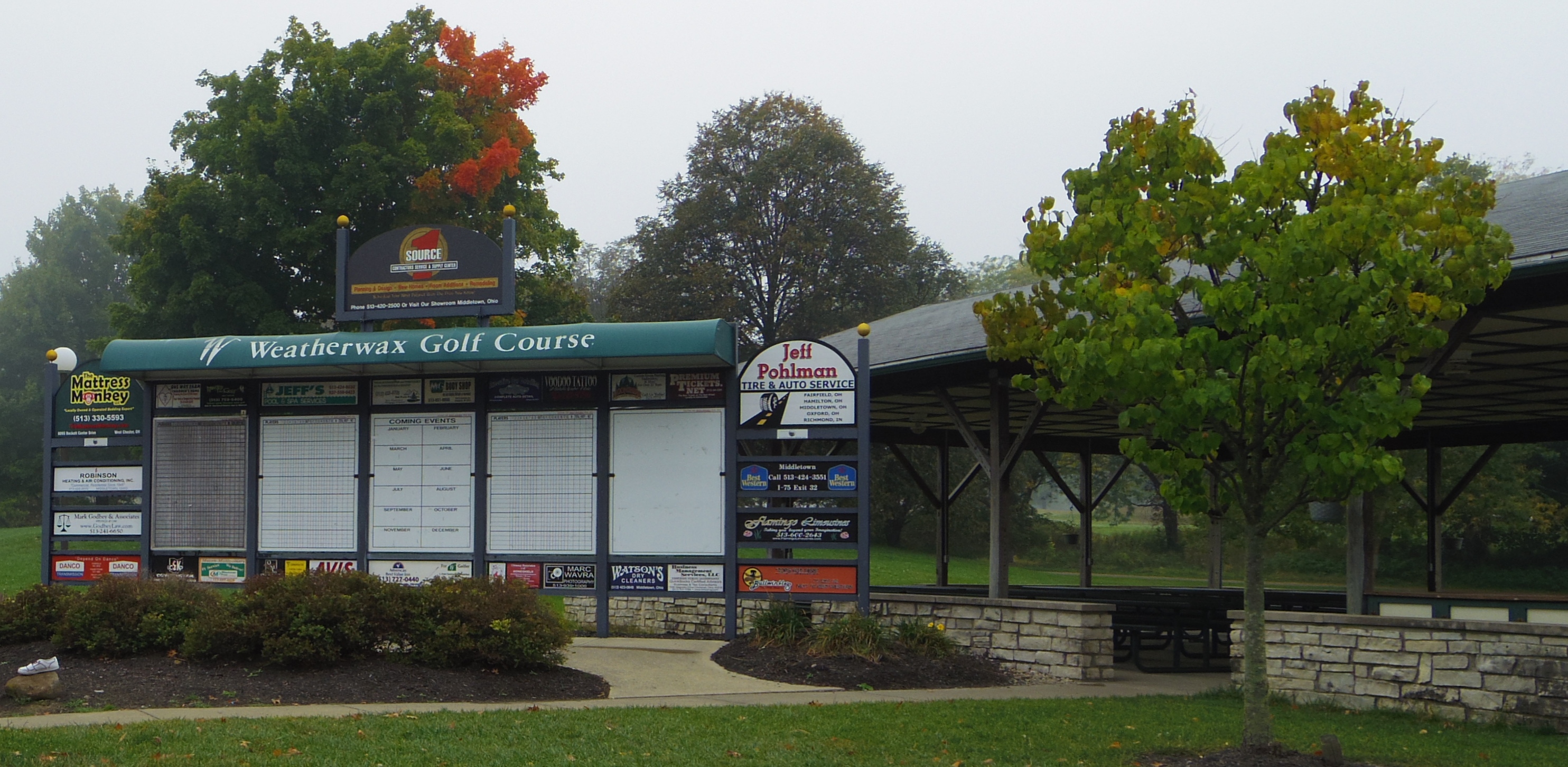 by John Beagle
All the turf and maintenance equipment, golf cars, even the fixures and appliances at the club house at Weatherwax Golf Course were up for auction by Myron Bowling Auctioneers, Inc. The date of the auction, November 15, has been cancelled according to Jimmy Kraft, area golf pro. The auction will not be held. Auction signs have been removed.
In a September 16, 2014 article by Ed Richter of the Dayton Daily news, Myron Bowling was quoted, "Ultimately, we may sell it, we may lease to operate, or we may subdivide it." Glad they decided to lease to operate.
Jimmy Kraft, golf pro from Pleasant Hills Golf course will take over operations on November 3, 2015. He said, "The course will remain open for the foreseeable future. Only the weather will close the course for the rest of this year and next. You have my word on it."
Many people expressed sadness when they heard about the course closing. Sportsnut said, "What a sad day. I no longer live in the Middletown area, but grew up on Mosiman road. Learned to play on that course and would play it whenever coming back to town. Lots of wonderful memories from that facility. This stinks."
Spiderjohn said, "My favorite public course anywhere."
I would have to agree with spiderjohn. Weatherwax is the finest public golf course in the area. Many travel out of the area to play 'The Wax.
Designed by Arthur Hills the course opened in 1972.There are a total of 4 nine hole courses. The courses are named Meadows, Highlands, Valley View and Woodside. There is also a driving range.