! OG METAS FOR NOW -> <! This is for Open Graph Compliance -> <! THIS IS SO THE CONTENT CAN SIZE WITH THE DEVICE ->

<! THIS IS FOR GOOGLE ANALYTICS -> <! Global site tag (gtag.js) - Google Analytics -> <! THIS IS THE LOCATION FOR THE STYLESHEET FOR STORIES -> Most experienced Monroe City Council member resigns
July 14, 2021 - Monroe Ohio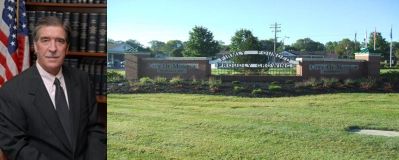 7/14/2021 Monroe, Ohio - Earlier in June, the longest tenured member of the Monroe City Council made the announcement that he will retire at the end of the month, which became effective on June 30th.
Robert "Bob" Routson has served his town on the city council for 24 years. After his last council meeting on June 22, Routson said he was resigning for personal reasons.
In addition to serving city council for over 2 decades beginning in 1998, Routson also served as mayor of Monroe from 2004 to 2019.
Mayor Jason Frentzel said Routson's announcement took everyone by surprise and that Routson has long been a "great asset" to the city and its residents. The Mayor has contacted the city law director in order to advise council on how to proceed in finding a short-term replacement.
A long Monroe native, Routson graduated from Lemon-Monroe High School in 1969 and served in the Ohio National Guard from 1970-76.

In addition to volunteering for years on city council, Routson was a volunteer firefighter for the Monroe Fire Department from 1969-1993. Routson was also a Monroe police officer from 1985-98.
The former mayor retired from Worthington Steel after 29 years and currently works for the Butler County Auditor's Office. Routson has a wife of 46 years, Jenny, and they have six children and 16 grandchildren together.