! OG METAS FOR NOW -> <! This is for Open Graph Compliance -> <! THIS IS SO THE CONTENT CAN SIZE WITH THE DEVICE ->

<! THIS IS FOR GOOGLE ANALYTICS -> <! Global site tag (gtag.js) - Google Analytics -> <! THIS IS THE LOCATION FOR THE STYLESHEET FOR STORIES -> Memorial Day Parade in Middletown
May 27, 2021 - Middletown, Ohio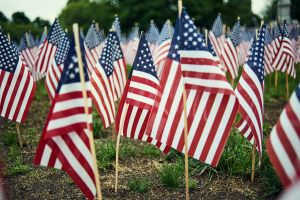 Middletown will host a Memorial Day Parade this year beginning at 10 a.m. in Smith Park on May 31.
Starting on 500-546 Tytus Avenue, the parade will then head down North Verity Parkway, crossing over Central Avenue, passing Girard Avenue and Yankee Road before continuing to 14th Street and Woodside Cemetery.
Memorial Day commemorates all of the men and women who died in the performance of their military duties while serving the United States Armed Forces.
This year Middletown will have two ceremonial marshalls being honored. The grand marshals are Earl Reynolds (Army) and Don Saylor (Navy).
Although the governor has relaxed covid-19 restrictions, the parade will still follow the suggested guidelines to keep everyone involved healthy and safe.

The Middletown Memorial Day Ceremony will follow the parade at 11:30 a.m. at Woodside Cemetery.