! OG METAS FOR NOW -> <! This is for Open Graph Compliance -> <! THIS IS SO THE CONTENT CAN SIZE WITH THE DEVICE ->

<! THIS IS FOR GOOGLE ANALYTICS -> <! Global site tag (gtag.js) - Google Analytics -> <! THIS IS THE LOCATION FOR THE STYLESHEET FOR STORIES -> Update on Monroe Citizen Self Service Portal
March 10, 2021 - Monroe Ohio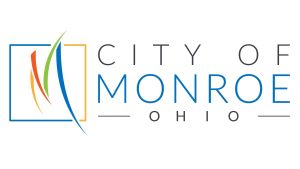 3/10/2021, Monroe, Ohio - Monroe residents have been experiencing user access issues to the Citizen Self Service portal after a significant upgrade to their financial software during the final quarter of 2020. The City of Monroe performed extensive testing on the new portal for over a year; however, login issues were not anticipated within the Citizen Self Service portal after the scheduled go-live date.
The Citizen Self Service (CSS) portal is a web hub for all online services provided by the City of Monroe. This portal allows Monroe residents to submit applications online, pay fees, check application results, search for open file records, file a non-emergent police report, and more.
The CSS portal is the same portal you were using before the upgrade; however, the upgrade required the City of Monroe to migrate all users to Tyler Identity as a single-sign-on solution and required a new link to access it.
If you haven't already bookmarked the new link to the login portal, it can be accessed here: New Login Portal

Note: Not all users have experienced sign-on issues. If you are still experiencing problems logging on to the portal and haven't already reported the matter to the City, please visit Report Issues with Login so the City can add you to the list.
Please understand that the City of Monroe is dealing with this on a large scale and has exhausted all troubleshooting efforts at this time. The City is currently awaiting assistance from its software provider to resolve the issue. The City of Monroe wants to acknowledge that they hear, acknowledge, and understand the frustration surrounding this issue and will provide updates as it is resolved.
If you can't log in to the Citizen Self Service portal, there are many other ways to make payments until the portal issue is resolved:

In-person at the City of Monroe, 233 South Main St., Monroe, OH 45050
Dropbox -- the green drop box under the awning near the entrance at the lower level (same address)
Mail -- City of Monroe, PO Box 330, Monroe, OH 45050-0330
Sign up for ACH Deductions. The application can be accessed at Smart Bill website
The City of Monroe expresses its apologies for any inconvenience the sign-on issue has caused. We at MainStreetMonroe.com hope that this report has provided you with some assistance.