! OG METAS FOR NOW -> <! This is for Open Graph Compliance -> <! THIS IS SO THE CONTENT CAN SIZE WITH THE DEVICE ->

<! THIS IS FOR GOOGLE ANALYTICS -> <! Global site tag (gtag.js) - Google Analytics -> <! THIS IS THE LOCATION FOR THE STYLESHEET FOR STORIES -> PAWS Annual Yard Sale
April 15, 2021 - Monroe Ohio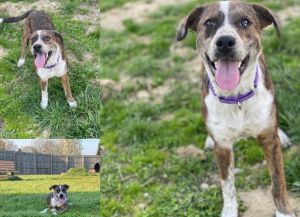 4/15/2021, Monroe, Ohio - Progressive Animal Welfare Society (PAWS) Annual Yard Sale will be held from noon to 5 p.m. April 30, and 9 a.m. to 2 p.m. May 1 at the shelter, 6302 Crossings Blvd.
PAWS is asking for donations to the sale to be dropped off at the shelter. The shelter will be accepting items including furniture in good condition, jewelry, holiday items, pet supplies, collectibles, household items, sports equipment, artwork, baskets, books, and tools.
The shelter will not accept clothing, mattresses or box springs, linens, tires, TVs, stuffed toys, small electronics, like copiers, printers, etc., and items that do not work or in poor condition.
PAWS is the acronym of the Progressive Animal Welfare Society in Monroe, OH. PAWS was founded in 1980 and have found permanent homes for over 13,000 abandoned, neglected, and homeless dogs, cats, kittens, and puppies.
If you're interested in making a donation, via paypal: Click Here to Make A Donation.

If you would like to donate supplies needed to maintain the facility and care for the animals in the shelter, check out PAWS' Supplies Wish List.
For more information, visit pawsadoptioncenter.org.