! OG METAS FOR NOW -> <! This is for Open Graph Compliance -> <! THIS IS SO THE CONTENT CAN SIZE WITH THE DEVICE ->

<! THIS IS FOR GOOGLE ANALYTICS -> <! Global site tag (gtag.js) - Google Analytics -> <! THIS IS THE LOCATION FOR THE STYLESHEET FOR STORIES -> Safety Town at Monroe Jr. High this summer
May 4, 2021 - Monroe Ohio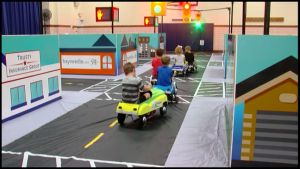 5/4/2021 Monroe, Ohio - This summer, the Monroe Police Department will once again be offering the Safety Town Program. Safety Town was founded in 1937 and its purpose is to provide a well-rounded safety program for children going into kindergarten.
Safety Town educates children on how to safely cross roads, ride in a car, obey traffic lights and signals, and how to react to fires.
Safety Town will be free for all participants.
Morning classes will be from 8:30 a.m. to 11 a.m. and afternoon classes will be from 1 p.m. to 3:30 p.m. in the Monroe Jr. High gymnasium. Classes will begin on June 7, June 28, July 5, July 12, and July 19. Each class will be one week long.
Due to the ongoing pandemic, classes will be limited in size.

For more information on the Monroe Safety Town at the Junior High School, email kingi@monroeohio.org.
The Ohio Covid-19 safety guidelines for school settings are provided here: Covid-19 School Safety Guidelines.
If you're interested in signing up for another location, the Safety Council of Southwestern Ohio has created an online sign up form for Amanda School on 1300 Oxford State Road, Middletown Ohio, here: Middletown Safety Town Sign-up.