| | |
| --- | --- |
| 9/11 Our Poor Power To Add Or Detract | |
Tuesday, September 11, 2012 12:13:26 PM - Monroe Ohio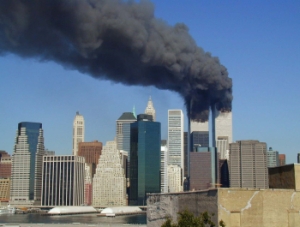 By Andy Wendt:
The realization that today would be September 11 occurred to me last night, at midnight, right as I was getting into bed.
At midnight, after several painful memories and images ran through my head, I made one tweet; that tweet simply said "Never Forget".
This morning, before I arrived at work, I resolved that single tweet would be all I would say on the subject. I even made the statement to a friend that I would not be making any posts today on my usual Social Media sites.
My thinking was there was nothing more I could add to the conversation, no words capable of lessening the pain, no words capable or removing those horrible images, of those who watched that day unfold.
As such things usually go, when I arrived at work, I was asked to write a post to commemorate the 9/11 anniversary.
My first thought was this was the last thing I expected to be doing. My second thought was about the unexpected horror faced by those who went to work in the World Trade Center on September 11, 2001.
I imagine those old enough to be reading this post will be old enough to remember that day, old enough to still hate the thought of it, and old enough to wish we could forget.
But still I must say that there is no more fitting tribute any of us can make, no greater personal memorial any of us can keep, no more solemn respect any of us can pay, to honor those who lived through that day, and the thousands that did not, than to simply.. never forget!