| | |
| --- | --- |
| Antiques Appraised by Renowned Gary Piattoni | |
Tuesday, August 28, 2012 1:10:42 PM - Monroe Ohio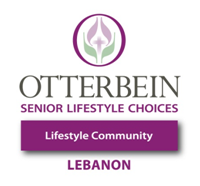 Otterbein Lebanon Sponsors Entertaining, Educational
'Antiques and Heirlooms' Appraisal Event Featuring Gary Piattoni
Lebanon, Ohio: Gary Piattoni knows what it's like to stand in front of a television camera and appraise antiques that people may only know minimal details about. For more than 10 years, he's been an appraiser on a renowned television series. And in his experience, you never know whether awatch passed down from generation to generation or a beautiful watercolor painting bought at a local flea market will turn out to have more than just sentimental value. Now, Piattoni is coming to Lebanon and lending his vast expertise to nearly 100 area seniors, who are hoping to discover the value of their special treasures and history behind their family heirlooms.
Otterbein Lebanon, a continuing care retirement community between Cincinnati and Dayton, will be hosting an Antiques and Heirlooms appraisal event for invited guests on Thursday, August 30, at 10:00 a.m. and 2:00 p.m.
"This is an opportunity for our guests to discover if their collectibles, family heirlooms and flea market finds are hidden treasures or just sentimental keepsakes. We're excited to have Gary Piattoni in Lebanon to share his expertise with us, and I'm sure there will be many surprises throughout the day," said Christine Carruthers, interim director of marketing for Otterbein Lebanon.
According to Piattoni, his favorite part of the sessions, more than discovering the value of items, is sharing the history behind family heirlooms and favorite treasures, along with taking questions from the audience.
"This event will be a fun and educational opportunity. This is just one example of the variety of events and activities we host throughout the year," said Carruthers.
Otterbein Lebanon, located at 585 N. State Route 741 in Lebanon, adjacent to Armco Park, provides seniors with a unique lifestyle and a variety of residential options, including cottages, patio homes and ranch homes, with assisted living services, memory support and nursing care available on site, if ever needed. Otterbein's all-new Life Enrichment Center, opening late 2012, will boast 24 new residential apartments and commons spaces, including a creative arts studio, coffee shop, woodshop, greenhouse and more. It also features an indoor pool and fitness center that will offer programs designed exclusively by Countryside YMCA. More information about Otterbein Lebanon is available by calling 1-877-915-8735 or by visiting www.otterbein.org/LN-LEC
Otterbein Lebanon Senior Lifestyle Community is owned and operated by Otterbein Senior Lifestyle Choices. Founded in 1912, Otterbein is a health and human service ministry, serving approximately 3,000 people with 11 distinctive ministries throughout the state of Ohio, and is related to the East Ohio and West Ohio Conferences of the United Methodist Church. Full-service, continuing care locations are in Lebanon, St. Marys, Cridersville, Pemberville and North Shore. For more information about Otterbein, visit www.otterbein.org