| | |
| --- | --- |
| Apple Farms Around Monroe | |
Monday, June 11, 2012 12:18:40 PM - Monroe Ohio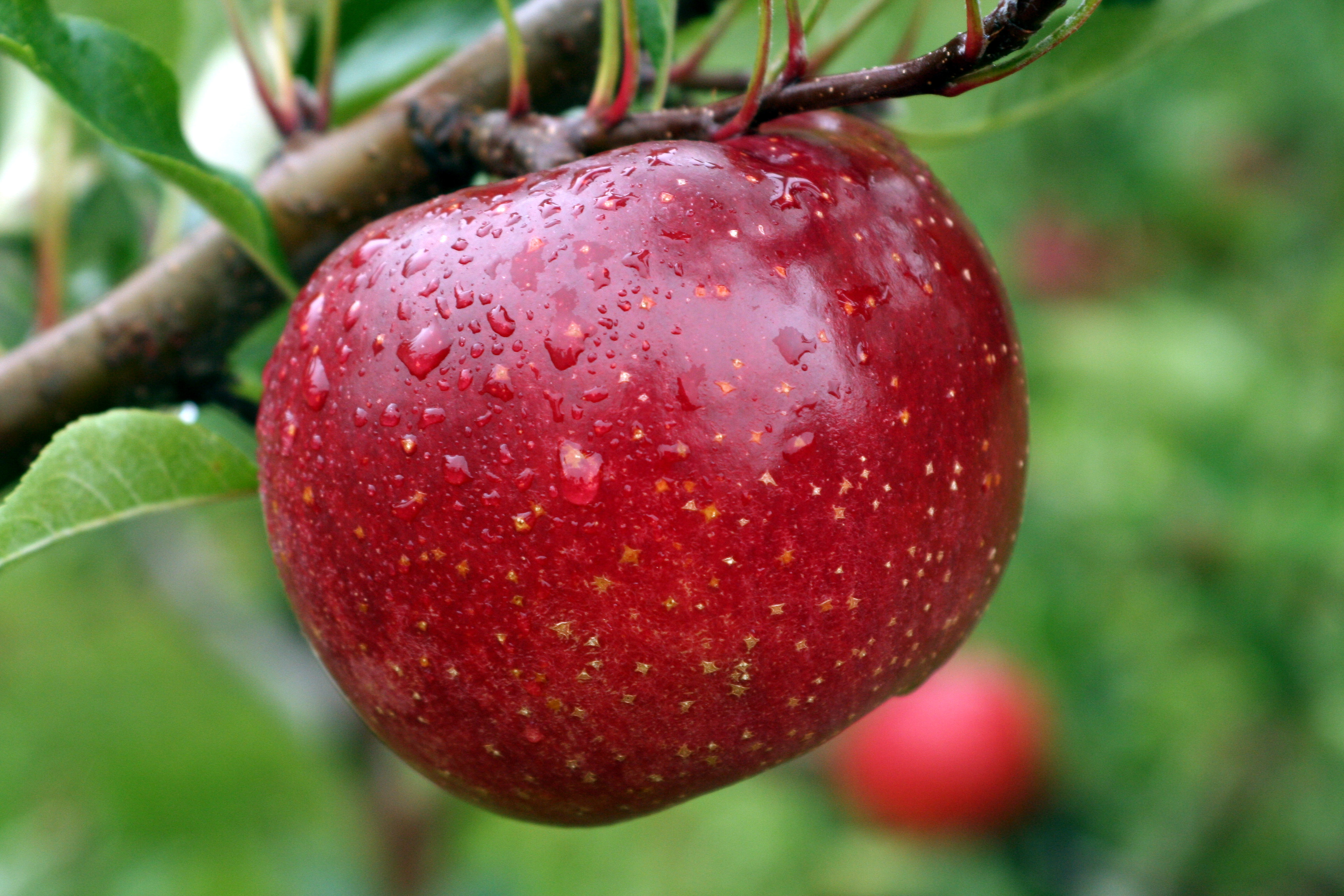 Credit Photo: OhioApples.com used with permission

by John Beagle
Apples are the most varied food on the planet, with more apple varieties on record than for any other food, and Ohio has a good share of apple farms. Ohio apple growers produce up to 100 million pounds of apples.

Although there are no apple farms in Butler County, there are in Warren and surrounding counties. (See list below for area apple farms)
Over 7500 Variaties
The list of apple varieties topped 7,500 the last time someone counted, including more than 2,500 varieties grown here in the United States. Each apple variety has its own unique flavor, and best uses.

Ohio has approximately 12 varieties:
Ohio Cortland Apple
Ohio Crispin Apple
Ohio Golden Delicious Apple
Ohio Red Delicious Apple
Ohio Apple Growers
Ohio Fuji Apple
Ohio Gala Apple
Ohio Granny Smith Apple
Ohio Jonagold Apple
Ohio Law Rome Apple
Apple Nutrition
Whenever possible, don't peel that apple. Two-thirds of the fiber, and many of the antioxidants, are found in apple's peel. Apples are fat free, sodium free, cholersterol free and are an excellent source of fiber.
Apple farms near Monroe, Ohio:
A & M Farm, Midland
Branstool Orchard , Utica
Brumbaugh Fruit Farm , Arcanum
Hollmeyer's Orchard, Cincinnati
Huck's Orchard, South Charleston
Huffman Fruit Farm , Salem
Irons Fruit Farm, Lebanon
Legend Hills Orchard , Utica
Louden Family Farm, Urbana
Lynd Fruit Farm, Pataskala
Peifer Orchards , Yellow Springs
Remerowski Orchards, Urbana
Rouster's Apple House, Milford
Sellers Orchard , Hillsboro
Volk Fruit Farm , Casstown
Wesler Orchards & Farm Market, New Paris
If you are looking for a fun family outing this fall, consider a trip to your local apple farm. Picking apples together is something that is easy and fun to do. Plus, you only get the best apples since you picked them yourself.
Sources: OhioApple.com, USApple.org, Cleveland.com