| | |
| --- | --- |
| Are Monroe, Middletown Ripe for an Explosion? | |
Friday, November 16, 2007 10:42:36 AM - Monroe Ohio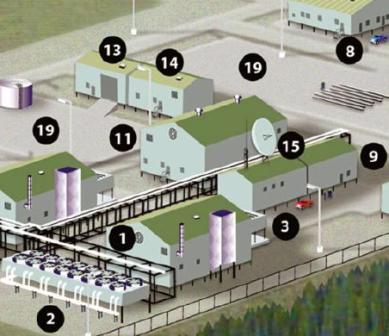 by John Crist

Like many other industries in the United States, the pipeline industry has been on a heightened alert in light of national and local events such as terrorism and industrial accidents.

Middletown and Monroe local residents are asking if Middletown cares about the possibility of a large scale explosion. Like the one that occurred in Monroe 2 years ago. Texas Eastern Explodes Killing 1
There are unanswered questions to Middletown's logic in letting them acquire recently purchased land in the Southern portion of Middletown, off of Cincinnati Dayton Rd. by Monroe's northern City Limits.
Rockies Express Pipeline has recently acquired land North of Monroe approximately within 300 feet, just inside Middletown City limits.
A little over a month ago Monroe Residents fought tooth and nail to petition down the New Construction of a Gas Processing Plant built by The Rockies Express Pipeline.
Much to resident hopes it was petitioned down by Mary Detcher, Steven Urso and a faithful band of Main Street Monroe " Voice Posters".
Monroe Residents say they have enough worries from the nearby TEPPCO Plant that is located on Yankee Rd. Local residents and Employers are concerned over the outcomes of an explosion if something were to go wrong within this type of plant. The now blooming area entails small to large scaled business's, a newly built residential neighborhood and older existing homes along Garver Rd.
Sources: Tepco, NY Times, The Mackenziega Project, Main Street Monroe

Discuss it on the MUSA Blog Forum: Will Middletown Monroe Explode?