| | |
| --- | --- |
| Author Shelley Pearsall to Visit Monroe Elementary School | |
Monday, April 28, 2008 12:07:47 PM - Monroe Ohio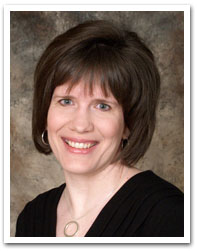 by Monroe Staff
Author Shelley Pearsall will visit Monroe Elementary on Thursday, May 1.
The fifth grade students have read her book Trouble Don't Last. The book tells the story of eleven-year-old Samuel's journey on the Underground Railroad, and ties in with the fifth grade study of the Underground Railroad .
Shelley Pearsall will begin the day in the auditorium with a 45 minute discussion and question and answer session about Trouble Don't Last. She will then work with students in 4 sessions to introduce the concept of historical fiction writing. She will discuss how primary source documents were used to write a chapter in the book. Students will then create a brief character sketch of their own. Monroe Elementary School received a Learning Links grant from the Cincinnati Foundation to pay for the author visit.
"I'm looking forward to visiting Monroe" -- Shelley Pearsall