| | |
| --- | --- |
| Ball State student learns to appreciate Muncie | |
Monday, July 11, 2011 12:45:55 PM - Monroe Ohio
Written by: Beth Cahill - Ball State Student, & Monroe Native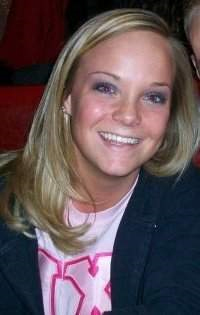 I didn't grow up in Muncie.
I didn't experience the transformation of this town and I don't understand 80 percent of what goes on in its city building.
I do know a little something about small towns, though.
I grew up in Monroe, Ohio. Population: about 13,000.
Monroe reminds me a lot of Muncie. Both are towns full of good people with good hearts. I proudly call both places home, but it took me a long time to see the beauty in Muncie.
At Ball State, I was fortunate to become student body president where I got the opportunity to sit down with the mayor and hear how students and the university truly affect the surrounding community.
Along the way, I volunteered at places like Big Brothers, Big Sisters, Minnetrista and Second Harvest Food Bank. Now, I intern at the Economic Development Alliance for Muncie-Delaware County where I am learning about the importance of economic growth and vitality for our city.
When I began my adventure as a freshman, four years ago, I didn't see much past the university walls. Slowly but surely, I was introduced to the city that would become my second home and at first, I wasn't impressed.
Looking back, I realize that my negative attitude came from other students pushing me to believe that Muncie had nothing to offer.
I should stay on McGalliard. Only McGalliard.
Some would say that the Muncie community has transformed from a blue collar city into a college town. As a student that became involved with the community, however, I found Muncie is not always the most welcoming place for a young, college student. Students are here to learn, experience new things and have a little fun along the way.
Most of us would like to leave campus and find competitive jobs in our field of study -- maybe even in Muncie.
I believe you would be lucky to have us. In return, we'd be lucky to live among you, too.
It is interesting, however, how quickly we forget that the university and Muncie community cannot exist without one another. The factories are out and the university is in. For some, it may not be ideal, but it is reality.
Although I don't always understand how taxes work or the impact of a local election, I do understand people and relationships.
There has been in a shift in the way that we, student to non-student or Muncie native to Muncie foreigner, communicate with one another. We -- and I say we intentionally -- are getting somewhere.
During my term as student body president, my executive slate and cabinet organized Make an Impact Day. We rounded up student volunteers and set out on a winter day to shovel snow, clear ice, and cut trees for people who couldn't do it themselves.
On this day, I saw a beautiful side to Muncie that I wouldn't have experienced if I didn't step outside of my comfort zone.
Residents were overwhelmingly thankful for the work we had done. Their hugs and tears made that group of students realize they were doing a good thing that made a meaningful impact in the community.
As I finish my college career, I am taking an even bigger step back to evaluate some of the things I may have missed along the way.
Now, I see this city as a living and breathing organism that needs education and new businesses to survive. Now, I'm hearing the conversations about our community, local government, and workforce development.
As a student, it's easy to be apathetic to these things.
I took many steps to catch the view I have now and it's definitely a sight to see. It started simply by caring enough to reach out and become involved in the community at large.
But, the effort shouldn't be left for students to make alone.
Lifelong residents should share their perspective on what it means to be a member of the Muncie community. Teach us about the city's past so we can be a more informed part of its future. And maybe, just maybe, shoot us a smile along the way.
Ultimately, I want for Muncie what I want for Monroe, Ohio. I want residents to always have an opportunity to earn their livelihood and to get an education. That is why the Economic Development Alliance was the perfect place to complete my internship. I want more people to volunteer their time. I also want kind neighbors and to feel safe.
These may seem like simple and common requests but it is not always easy. It's going to take an army. It's going to take a Muncie.