| | |
| --- | --- |
| Bret Guido Financial Advice: Preserve Monroe Homeownership | |
Wednesday, January 7, 2009 3:12:25 PM - Monroe Ohio
by Brett Guido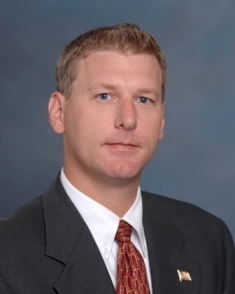 Turning on the television today or reading the latest economic news can seem a bit like driving past a bad car wreck. No matter how hard you try to not look at it, you catch yourself turning your head to see just for as second how bad it really is. While most of the time things turn out just fine, sometimes they are very serious.
Our economy has seen its share of crashes this year. Our stock market has dropped, job losses are at record levels, and the housing market continues to struggle, even after infusing over $700 billion dollars in rescue funds passed by congress to help save the financial markets. While the bill is considered controversial by many, its intent is to provide liquidity to the banking and lending markets, and ensure they will be able to provide the necessary federally-insured funds for mortgage financing and other financial investments. Without these funds, our economy would most certainly collapse.
Those of us who are homeowners, or have been in the market to buy, have seen dramatic changes this year. The ability to purchase or refinance our homes has become increasingly difficult. Qualification guidelines continue to tighten and down payment requirements are increasing. While the industry definitely needed some drastic changes to its programs, our problems are not caused entirely by high risk sub-prime loans or predatory lending. Federal sponsored mortgages and traditional loans are at an all time default rate as well. This is not just a "bad credit" loan problem.
The nation is seeing record foreclosure numbers not seen since the Great Depression, and the outlook is not good. The Department of Housing and Urban Development (HUD) estimates that record foreclosure filings will continue for the next 18-36 months. This could potentially be the worst housing market our nation ever faces, and will affect millions of Americans, including residents of Monroe.
Not in my backyard, right? Wrong. Foreclosure filings grew by double-digit rates in 39 of Ohio's 88 counties, and state-wide they have more than quintupled since 1995. It is estimated that there was one foreclosure filing for every 60 housing units in 2007 in Ohio. Butler County was 10th in foreclosure filings with one filing per 7800 residents.

This crisis is just that – a crisis – and is likely affecting someone close to you. All neighborhoods, income levels and age groups are dealing with this. It is a difficult topic to discuss with your family or friends and can bring shame and embarrassment to those going through it. The economy, AK lockout and declining home values have all played a part in the unfortunate reality that many Monroe homeowners are facing. It is important to understand that even if you are not personally facing this, it does affect you and the city as a whole. Home values are determined by the most recent sales in a neighborhood. Foreclosures and short sales have increased in every neighborhood and will continue to drive values lower until the housing market stabilizes. It is in our best interest as homeowners, neighbors and friends to assist those who are facing foreclosure and help ensure the integrity of our neighborhoods.
There are several federal, state and local programs available. Banks and mortgage lenders are more willing than ever now to offer assistance and loan modification to help preserve homeownership. Foreclosure is a very expensive process and lenders will try to avoid it at all cost. The most important thing to do is to contact your lender as soon as possible. It may be difficult to discuss, but avoiding the phone calls will only make things worse. Be honest with your lender and ask what options they have to offer you. If you feel you are not getting the help you need, talk to an outside non-profit assistance agency.
While not everyone can be helped, the possibility of getting help has never been greater. Take the time to familiarize yourself with some of the resources available, and consult a professional if you need help. The good news is that the economy is cyclical, and will eventually turn back positive. Homeownership will continue to be a wise long-term investment. Monroe and the country will get through this and become stronger in the end. Providing the resources and tools to help preserve homeownership is one way of turning us in the right direction.


Discuss on The Voice: Bret Guido Financial Advice
Here are some links of interest:
HUD
Call (800) 225-5342
Guide to Avoiding Foreclosure
Talk to a housing counselor
Talk to your lender
Find state and local foreclosure resources
Understand the foreclosure process
HOPE NOW
Call (888) 995-HOPE
HOPE NOW is an alliance between HUD approved counseling agents, servicers, investors and other mortgage market participants that provides free foreclosure prevention assistance.

SAVE THE DREAM
Call (888) 404-4674
State of Ohio's Foreclosure Prevention Effort
Foreclosure resources
Servicer contact information
Ohio predatory lending information
Scams
NEIGHBORHOOD HOUSING SERVICES, INC
Call (513) 737-9301
Neighborworks Charter Member-Certified Home Counseling Agency
Homeowner counseling
Foreclosure Assistance