| | |
| --- | --- |
| Campaign Goals met by Butler County United Way | |
Monday, December 31, 2012 10:15:25 AM - Monroe Ohio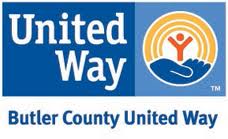 By Joel Thompson
President and CEO of the West Chester Hospital, Dr. Kevin Joseph, announced The Butler County United Way achieved their $1.9 million campaign goal. Raising $1,901,698.97, they raised just $1,698.97 over their goal.
According to a press release from the United Way, Dr. Joseph said, "Securing continued support for the Butler County United Way is critical to the future health and success of our community. Our collective efforts in supporting the campaign this year will provide greater opportunities for our children, strengthen our families, and improve access to health care and social services for all. I could not be more pleased to have served our community in this meaningful way."
The Campaign Cabinet is a group of community business leaders who are committed to the mission of Butler County United Way. The primary responsibility of the cabinet is to drive United Way's annual fundraising campaign in local businesses and agencies throughout the county. The dollars raised through the annual campaign fund the programs and initiatives that help our youth become successful adults and as adults become self-sufficient.
Joining Dr. Joseph on this year's cabinet were the following volunteers: Doug Manwaring (Immediate Past Chair), Tim Abbott (Vice Chair), John Venturella (2nd Vice Chair), Christine Birhanzl, Kara Czanik, Lee Geiger, Emily Gilmartin, Anita Glasmeier, Margot Halcomb, Denise Majikes, David Mancuso, Jared J. Miller, Tina Osso, Joshua A. Smith, Chip Washienko, Lytia Watson, and Karen Wittmer. These volunteers continue to be dedicated in making a difference throughout Butler County.