| | |
| --- | --- |
| City Manager Brock: Opportunity to Change Local Government | |
Wednesday, June 22, 2011 2:15:08 PM - Monroe Ohio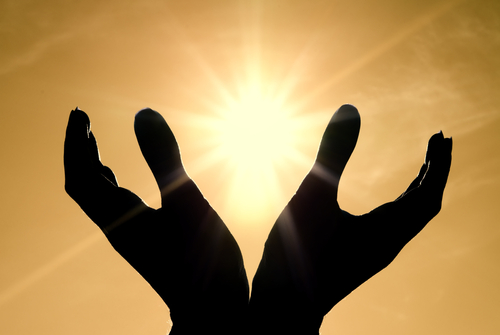 by John Beagle

Harrisburg, PA Mayor Linda Thompson announced recently that she will join religious leaders and others in three days of prayer and fasting in hopes of solving the city's crippling financial crisis. Monroe is taking a different tact. According to City Manager Bill Brock he sees this financial crisis as an opportunity to change the way Monroe operates.
"...opportunity to change the way we operate local government..." Bill Brock, City Manager
The new way is to work together with other local governments in the area. For example Monroe has bought water from Middletown, Butler County and could even contract with Cincinnati for water. This concept of working with our neighbors may expand to other services offered by the City of Monroe, Middetown,Treton and Westchester Township.
With fire and police budgets shrinking, is the door open for safety services from our neighbors and the county? Perhaps so. Recently Brock affirmed, "We need to work with other local governments. There is no way local government can operate in isolation and doing everything by ourselves as we have in the past. We need to work with others that provide like or similar services."
With Middletown considering cuts of 10 from the fire department and perhaps more from Police, Monroe could face similar, but smaller cuts.
Brock is asking council to make the tough decisions, he said, "We are using 2007 as a base year as that is the year we came out of fiscal emergency and started changing our financials around a lot. We hope to show you why we are at where we are at and give you the information so you can start making decisions on how we are going to do things in the future."
Here are some change ideas from council members and the finance director: (Full Source)
Councilwoman Stillman said she kept looking back on her spending decisions made in the past and based on what we knew, she is confident that she made the right decisions. But when the playing field changes, we have to be flexible.
Councilwoman Rubin commented we have several years of building our fund balance and it 'gives us a little bit of room.' However the Local Government Fund cuts were not anticipated.
Councilman Kelley wondered how many municipalities we could work together with since Monroe had damaged its relationship with Middletown, Trenton and Butler County. He said, according to meeting minutes, "Mr. Kelley wondered how many other municipalities we could rally together." On damage control, City Manager Bill Brock said he spoke with other city and county administrators but they really want to hear from council. Then Kelley offered to create something on the city website to invite 'some' people to come to the grand opening of the new community room and discuss our concerns.
Finance Director Wagaman said she felt that establishing good relationships with other local governments is helpful because they are all balancing their budgets and everyone is looking at more regionalism. Mrs. Waggaman presented an updated forecast that shows the fund balance rapidly declining.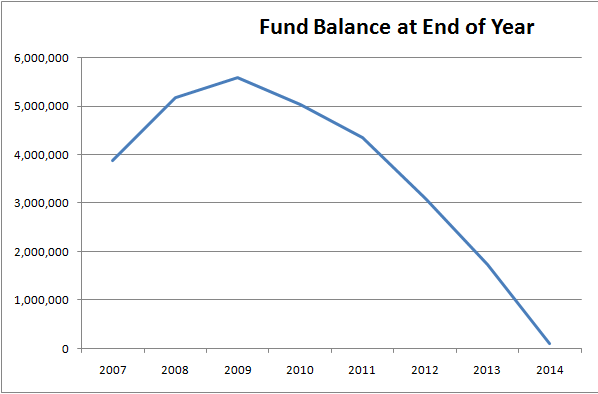 Mrs. Waggaman presented an updated forecast that shows the fund balance rapidly declining, here is a graph of the ending city fund balance at the end of each year.

Monroe is trying to make up $2 million On Personnel Cuts Alone
Mr. Brock explained that in the City Manager's office two additional staff members were added. In Development there were two additional staff members. Finance added one. Dispatch added two. In the Street Fund we added four that we laid off during the fiscal emergency. In the Fire Fund we added three additional firefighters, as well as, the contract increases that were given to help them catch up to their peers. In the Police Fund we had the addition of seven officers as recommended by the State, as well as, contract increases. It is not the operating side it is the personnel side of the budget that needs to be cut according to Brock.
$67,000 Average Cost per Monroe city employee
14 leadership positions are an average cost of $101,000.
Administration staff 15 positions average a cost of $58,000
Dispatch's average is $43,000
Operator/Laborer's average is $47,000
Patrol Officers and Firefighters' average is $77,000 to $78,000. These include wages and benefits.