| | |
| --- | --- |
| City of Monroe Unveils New Website | |
Monday, August 15, 2005 3:22:37 PM - Monroe Ohio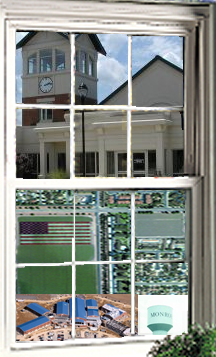 It was February last year when city council discussed using the High School Tech department to develop a new city website. http://www.monroeohio.org
In March of 2004, Tom Burklow, Monroe High School Teacher had his Internet II and II Advanced web design classes compete for the top 8 website.
Photo: Example of Artwork submitted by Tom Burklow Internet Students

Mr. Burklow submitted 8 samples to the Monroe City Council in April of 2004. See hornet hallway link below.http://www.hornethallway.com/monroe_city/index.htm
Brandon Wright, Monroe HS Student Wins Contest!
City council judged the 8 websites and awarded Brandon Wright, Monroe HS Senior winner. Here is the winning submission:
http://www.hornethallway.com/monroe_city/monroe-brandon/index.html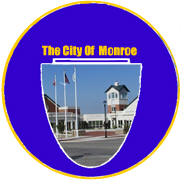 The new website has more photos on the home page that focus on city attractions, living here and business. Also features top city of Monroe news stories and email alert signups.

"We continue to tweak the site to be as informative as it can be. Its taken over a year to get the site up and running as a portion of the actual fabrication of the site was done by Brandon. I am very proud of the end result. Mr Burklow should also be commended, its obvious he is turning out some very talented students." said Councilman Bob Kelley who was in charge of the website project.
Brandon Wright works for RCH Networks, Inc. who also hosts the city website.
For more information on RCH Networks, visit their website: http://www.rch.com