| | |
| --- | --- |
| Corridor 75 Bankruptcy May Cost Monroe Schools And City Millions | |
Friday, September 2, 2011 11:41:24 AM - Monroe Ohio
2008 Photo: Rob Smyjunas of Vandercar Holdings, Inc. turns $125K Check over to Monroe schools treasurer, Kelley Thorpe
By John Beagle
The 100% Tax Abated Corridor 75 developer Rob Smyjunas has filed personal bankruptcy due to $27 million in debt that he guaranteed on the Corridor 75 industrial project in Monroe.
Revenue Loss for Monroe Schools and City?
Monroe Local schools was to receive about $250,000 per year for the 15 years of the abatement - or not quite $4 million, so the school will lose millions. It is not clear if the city of Monroe may be on the hook for up to $19 Million in special assessments. Millions more in revenue potential will be lost due to zero Monroe taxable wages and income generated from Corridor 75 (other than Home Depot).
Corridor 75 has $30 Million Negative Value
Smyjunas filed for Chapter 11 bankruptcy this August 30, 2011 in U.S. Bankruptcy Court for the Southern District of Ohio. The claim lists $2.9 million in assets and $32.7 million in liabilities. Among those liabilities were two loans from Huntington Bank that were used to acquire land and finance construction at Corridor 75.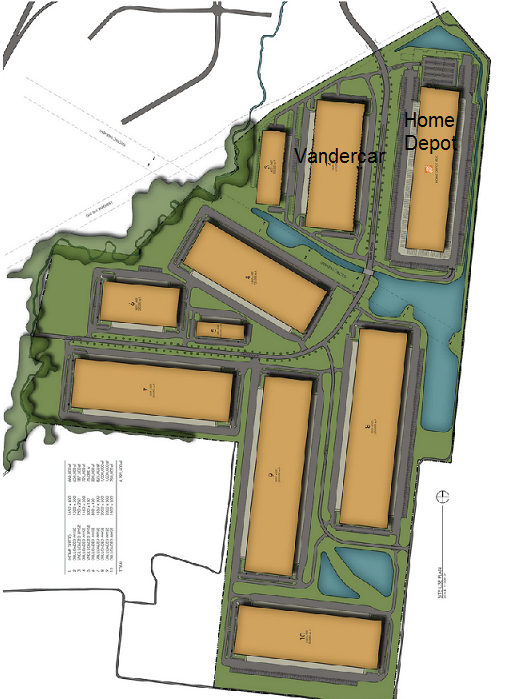 Originally Corridor 75 was to be built out with as many as ten warehouse facilities. The only facility open for business is Home Depot. The rest of the lot has either not been built or is sitting empty.
The filing lists six unsecured creditors with claims pending. Huntington is the largest, with claims totaling $28.8 million against three different limited liability companies. Other creditors include First Financial Bank, owed $1.6 million in connection with a property at 5500 Ridge Road, and PNC Bank, owed $899,399 on a loan to Indian Hill Golf Course LLC.
More Details: Developer Rob Smyjunas files Chapter 11 bankruptcy
Other related: Vandercar Developer Payments to Monroe Local Schools and Vandercar in Bankruptcy?