| | |
| --- | --- |
| Cozy's Cottage - Eat, Drink And Be Cozy | |
Friday, December 5, 2014 2:00:47 PM - Monroe Ohio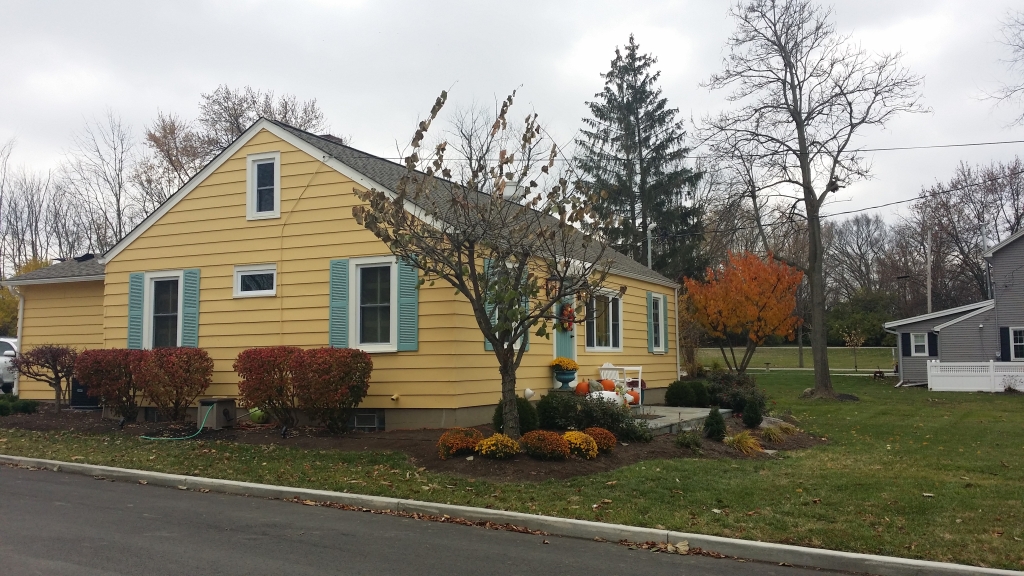 Last week we received a call from Jan Collins, the owner of Cozy's Cottage, inviting MiddletownUSA down to see her new restaurant on Cincinnati Dayton Rd, just about five minutes south of Monroe.
I'll confess, even using GPS, I drove right past.

If you're driving South on Cincinnati Dayton Rd, Cozy's Cottage is a little yellow house on the left side of the road, right before you get to Putters Sports Grill, which if you did not know, is also owned by Jan.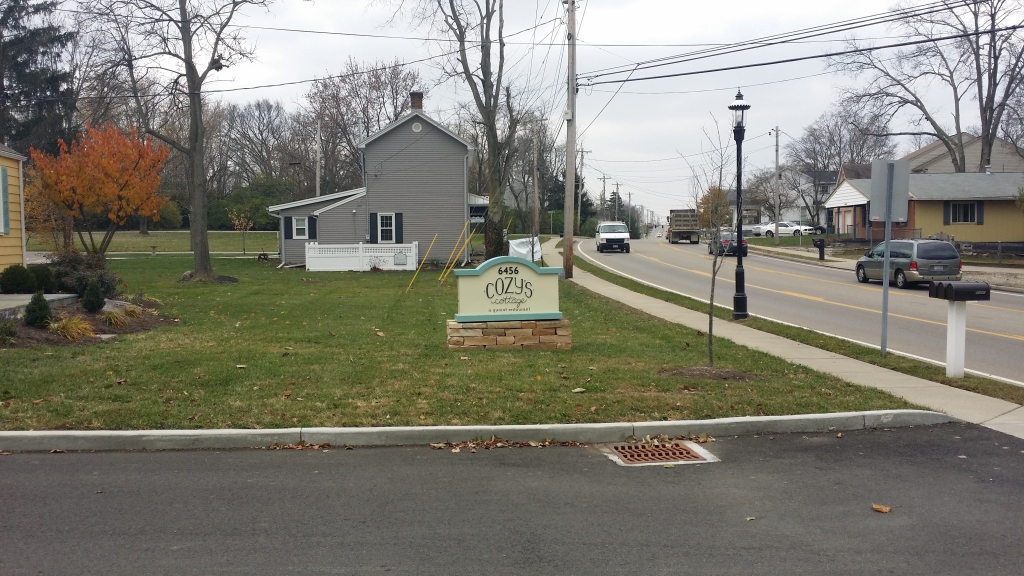 As I parked and started to walk in, the attention to detail and the effort Jan has put into this new venture was instantly noticeable. From the landscaping with its pond and fountain, to the newly hung heavy vinyl sheets around the patio with new outdoor propane heaters, to the quaint decor found in every corner, I could tell right away that this is a hands on venture for Jan.
As I walked though the back patio and stepped inside, the first thing I noticed was the openness of the layout and the shiny, bustling, kitchen to my left. Though most certainly "cozy", an open floor plan made me feel like I was in a much larger space than I imagined from the outside. The the kitchen, run by Executive Chef Gary Henz, formerly of the Red Onion and La Maisonette, is visible from almost every angle and adds to the cozy feeling. Whether from a direct line of sight or from the large flat screen TV hanging above the front counter (displaying a live video feed of the kitchen), I could see the charm of both feeling connected to both your fellow diners and the kitchen staff as you watch the process of you meal's preparation.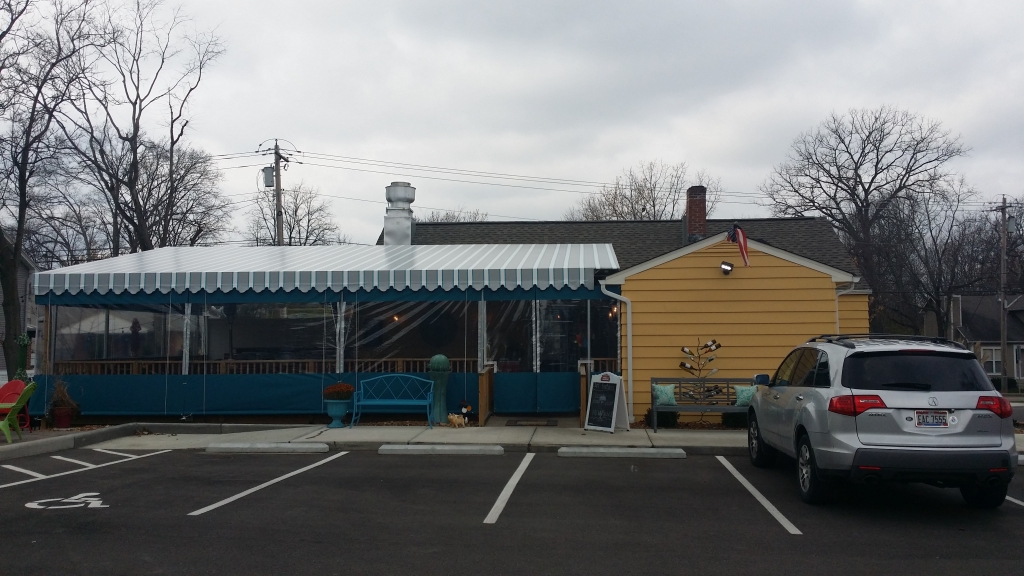 Jan quickly explained that her inspiration for Cozy's Cottage came from her love of the small, intimate, London pubs and eateries she had visited on vacation in years past. She went on to explain that it soon became her mission to bring that experience back home to Ohio and give the residents of Butler County and the surrounding communities an atmosphere and quality of food which simply did not exist outside of large US cities. One unique aspect of Cozy's Cottage that stuck in my mind was Jan's description of Cozy's Cottage having a "Moderately priced Chef Driven menu" with a unique atmosphere and a unique offering of events on most Monday nights, such as "Bourbon & Cigars", "Cozy's Flight Night", and a "Gourmet Hors d 'Oeuvres Party". For more details on the eents at Cozy's Cottage see their website beloe and click on the "Events" tab.
But, during a tour of a remolded 1800's farmhouse across the parking lot, that Jan has also purchased, it was obvious there were even bigger and better things in the works as Jan explained her plans to renovate and expand this one time wagon wheel factory to use its old world atmosphere to host small business gatherings, wedding receptions, and more!
My visit with Jan Collins and the tour of Cozy's Cottage was certainly an impressive one and all too short. It's certainly a place I'll be visiting again soon!
For more information on Cozy's Cottage see below:
Cozy's Cottage
6456 Cin-Day Rd,
Liberty Twp, OH 45044