| | |
| --- | --- |
| Drug Disposal Day Results in Monroe, Ohio | |
Monday, May 9, 2011 2:38:52 PM - Monroe Ohio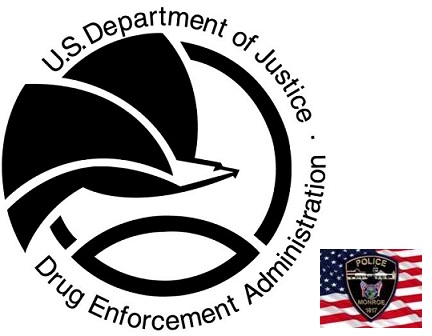 by Eric Walton, Monroe Community Service Officer
The Monroe Police Dept collected 134.5 lbs for disposal day. The last Disposal day back in Sept of 2010 collected 135 lbs. The event is decided by the Butler County Coalition and the DEA. This program has been very successful and I look for them to do it again probably this fall sometime. I think the program is great. 1. Unused or expired prescription medications are a public safety issue, leading to accidental poisoning, overdose, and abuse. 2 Pharmaceutical drugs can be just as dangerous as street drugs when taken without a prescription or a doctor's supervision. 3. The non-medical use of prescription drugs ranks second only to marijuana as the most common form of drug abuse in America. 4. The majority of teenagers abusing prescription drugs get them from family and friends-and the home medicine cabinet. 5. Unused prescription drugs thrown in the trash can be retrieved and abused or illegally sold. Unused drugs that are flushed contaminate the water supply. Proper disposal of unused drugs saves lives and protects the environment.
If one life was saved from this program , the program was well worth it.
I am looking into getting a permanent box that would be secured for the lobby of the Police Dept. so prescription medications can be disposed of anytime. The box and site has to be approved by the DEA and also Department Policy would have to be in place.