| | |
| --- | --- |
| Giant Jesus Statue Destroyed by Lightning and Fire | |
Tuesday, June 15, 2010 8:20:39 AM - Monroe Ohio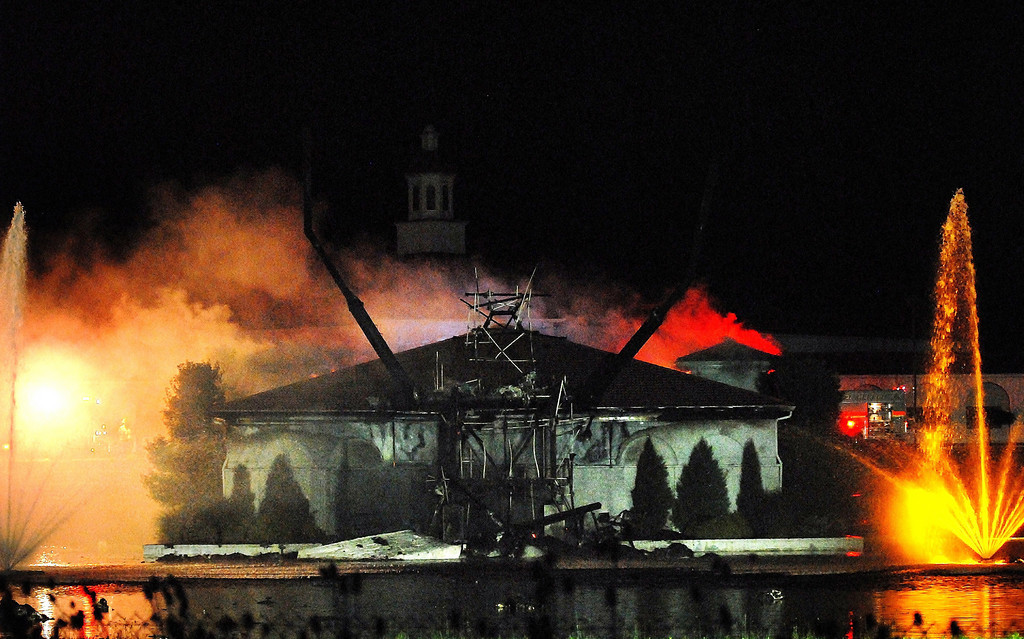 The "King of Kings" Statue was destroyed Monday night by Lightning Strike which started a Fire. Photo by Vincent Rush
Story by John Beagle
Some say this was a fitting end to a sacrilegious statue of Jesus named the "King of Kings," but renamed by locals here as Touchdown Jesus and Big Butter Jesus. Others, including the Solid Rock Church Pastor Darlene Bishop who proclaimed the statue made people 'remember Jesus or at least think about Jesus'.
Monroe Fire Chief Mark Neu said the fire spread to an amphitheater next to the statue but was confined to the attic area. It was reported no one was injured.
Posting about the fire starte at 11:30 PM titled "Solid Rock Church Jesus Destroyed by Lightning" by itbedave.
Dave Snedigar first reported, "According to report I just heard on Fox 19. Fire crews on the scene".
From there we received several images from local residents including these: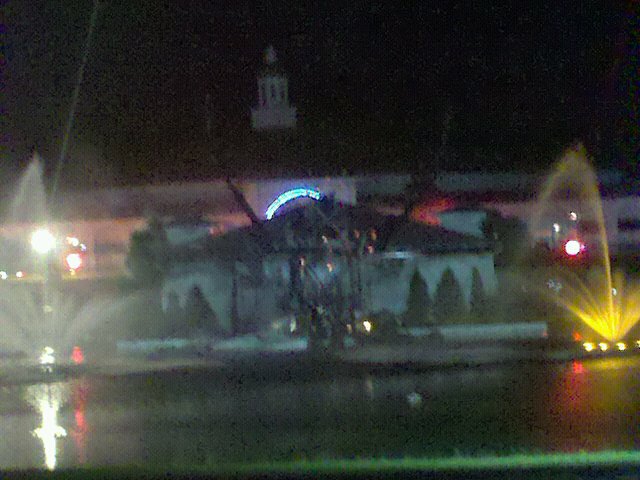 by Sports Mom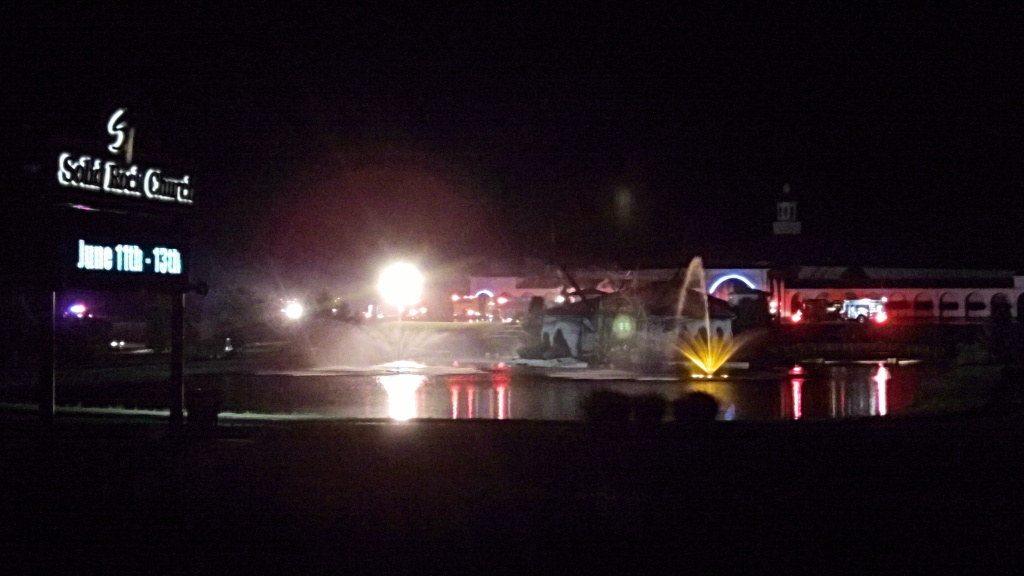 by Monroe Counciman Bob Kelley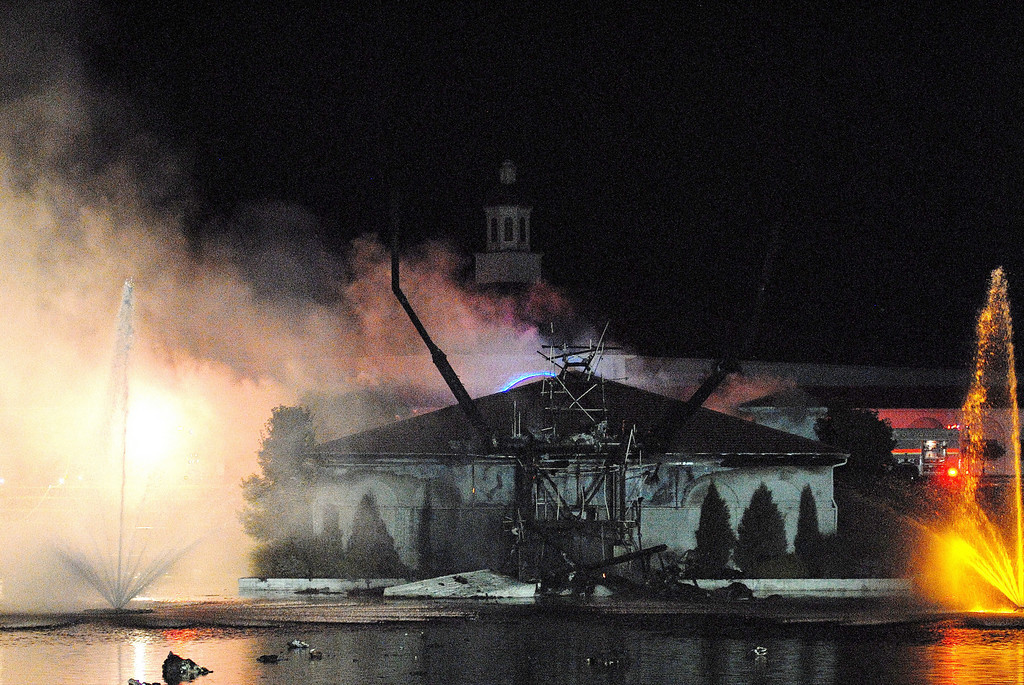 by Vincent Rush

and this video:

Discuss this on The Voice: Solid Rock Church Jesus Destroyed by Lightning