| | |
| --- | --- |
| Hinkle Hornet Fan News August 2008 | |
Friday, August 8, 2008 11:17:53 AM - Monroe Ohio
by Ann Hinkle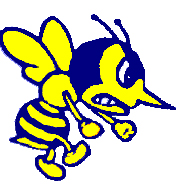 The mission of the Monroe Athletic Booster Club (MABC) is to facilitate and promote the activities of the Monroe High School's sports programs. MABC will work with the coaches and administration to support the athletic program by providing funds, boosting attendance, building morale and providing an enjoyable healthy environment for the student-athletes. MABC will be responsible for raising funds required to meet the club's objectives.
The Booster Club meeting has been changed to next Wednesday, August 13 @ 8:00 pm. Please note the date and time change. All are welcome!
Hornet Fans,
· The Golf Outing is this Sunday! Send in your completed form (attached) and money today to reserve your spot. Contact Rocky Sebastion, Tim / Mary Griffin, John Beagle, Stu / Diane Wilson or Jeff Brookshire with Q&A. Thanks to the following businesses for sponsoring the outing:
TITLE SPONSOR
CINCINNATI PREMIUM OUTLETS
ASSOCIATE SPONSORS
THE RED ONION
POSTAL SOLUTIONS PLUS
MainStreetMonroe.com
COMFORT INN, MONROE,OH
HOLE SPONSORS
RUMPKE WASTE SERVICES
PAYNE BROTHERS STRIPE & SEAL
AMP COMPUTER CONSULTING
ATRIUM MEDICAL CENTER
INDUSTRIAL DEVELOPMENT INTERNATIONAL
MONROE LOCAL SCHOOLS ADMINISTRATIVE TEAM
CAHILL APPRAISAL GROUP
MacDONALD INSURANCE
MONROE WEE HORNET FOOTBALL
BROWN & RAYS HEATING & AIR
CINCINNATI MEDICAL BILLING SERVICES
DPSciences CORPORATION
GREG SMITH-MONROE BOOSTER MEMBER
BAYER & BECKER, INCORPORATED
ANYTIME FITNESS
SK CONSTRUCTION
ADDITIONAL SPONSORS
BUFFALO WINGS & RINGS
DICK'S SPORTING GOODS
THE BACK PORCH
THE PORCH OF ALL SORTS
DR NOBLE ALLMAN CHIROPRACTIC PHYSICIANS
MAX & ERMA'S
ELLIOT CAR WASH
PEPSI
ROB & KYLE KILBURN
· Need your car washed? Stop by Chase Bank (across from Ameristop) tomorrow, Saturday, August 9th from 9:00 am - 2:00 pm to have the Girls Soccer team clean your vehicles. Cost is a donation J
· Season tickets are now on sale in the AD office for current season tic holders: Friday from 8:00 am - 3:00 pm. On Monday, August 11, season ticket sales will be open to all. And, Larna is back J
· Mark your calendar for the 2nd Annual Hornet Day! The date is Sunday, August 17 from 5:00 - 7:00 pm. Here are the details:
Welcome student-athletes & band members
Mini-camps for Football, Soccer, VB, Golf, CC, Band, Flag Corp & Cheerleading
Photographs / autographs with favorite athletes, band & flag core members in front of 'The Hive'
Locker decorations *
Tours of film room / trainers room / weight room; watch football films
Booster Club booth with info flyer / forms; FREE raffle!
Tables with team fundraisers
Dunking booth
Concession stand / Italian ice cream
Note: Create locker decorations, but stay clear of tape that would remove the paint.
Thanks to Linda Bellaw, Susan Farrish, Amy Mulvihill and Mary Routson-Griffin for managing Picture Day for the student-athletes. They did a great job!
· Ashley Cooper is 'Athlete of the Week'. Her answers to the Q&A:

- Who is the luckiest person in the world Andy Roddick's girlfriend
- Favorite music artist Dierks Bentley
- Dream car A white Range Rover
- Favorite pro athlete Kerri Walsh
- Bet you didn't know... I'm amazing at Yahtzee
- In 10 years I'll be Writing for a magazine
· The Girls Soccer team has a home scrimmage against Greeneview and Graham Wednesday, August 13 from 6:00 - 8:00.
· To have a sidewalk 'Spirit Hornet' painted on your driveway, contact Dave Farrish @ 539-9470. The cost is $25, and the proceeds go towards the Girls Basketball team.
· Dates for your calendar:
1. Monroe Athletic Booster Club Golf Outing Sunday, August 10
2. 2nd Annual Hornet Day Sunday, August 17
3. Alex Fultz Cross Country Invitational Wednesday, August 20
4. Coaches Corner Radio Show Wednesday, August 20
· Pulse Journal quotes:
- Coach Meibers: "The speed in which they picked up the new information was a pleasant surprise. I thought there was no way at this point that we would be where we are, and right now we are way ahead of where I thought we we're at. The learning curve has been pretty steep. They've picked it up and gone right on with it."
- Tennis Coach Allen: "It's another opportunity for people at the school to do extracurricular activities. Also, my (7 year old) daughter loves the game and this gives her another chance to be around it."
- Coach Meibers: "I think the adjustment has been fantastic. I think the kids came in with an open mind. We have a lot of competition all over the field and I think the kids have worked extremely hard to be able to learn everything we're doing. Offensively and defensively they have adjusted well and I think we're going to be good in some spots."
· Pulse Journal pics:
- Jeremy Campbell on a practice run
Thanks to David & Becky Hughes for their continued support of the student-athletes and Athletic Booster Club!!
_____________________________________________________________________________________________________________________
Clark, Schaefer, Hackett & Co supports the student-athletes by purchasing an ad in the Booster Club's athletic program. We thank Clark, Schaefer, Hackett & Co for helping the student-athletes, teams and Booster Club reach their goals. Clark, Schaefer, Hackett & Co supports our student-athletes, so let's support them
_____________________________________________________________________________________________________________________
The Athletic Booster Club's website: www.monroesports.org
GO HORNETS!