Thursday, September 9, 2010 1:22:29 PM - Monroe Ohio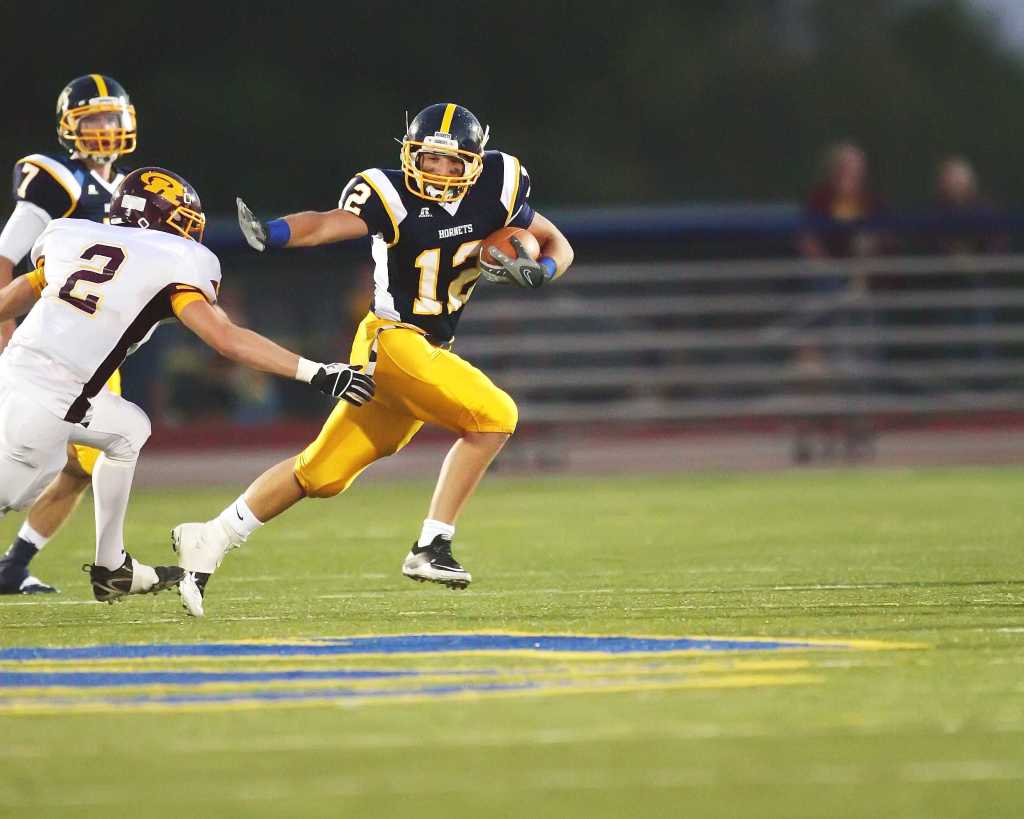 Photo by Bob Carroll of www.blueriverimages.com

Story by Tim Kellis
In their 2nd game of the young 2010 season, the Hornets hosted Division II Ross. Ross scored with 6:15 to play on a 16 yard pass form junior QB Brady Foley to Jeff Elliott. The Ram lead would not last long as senior Zach Fugate took the ensuing kickoff 92 yards for a Hornet TD. Jeremy King split the uprights and with 6:02 to play in the first quarter the teams were tied at 7.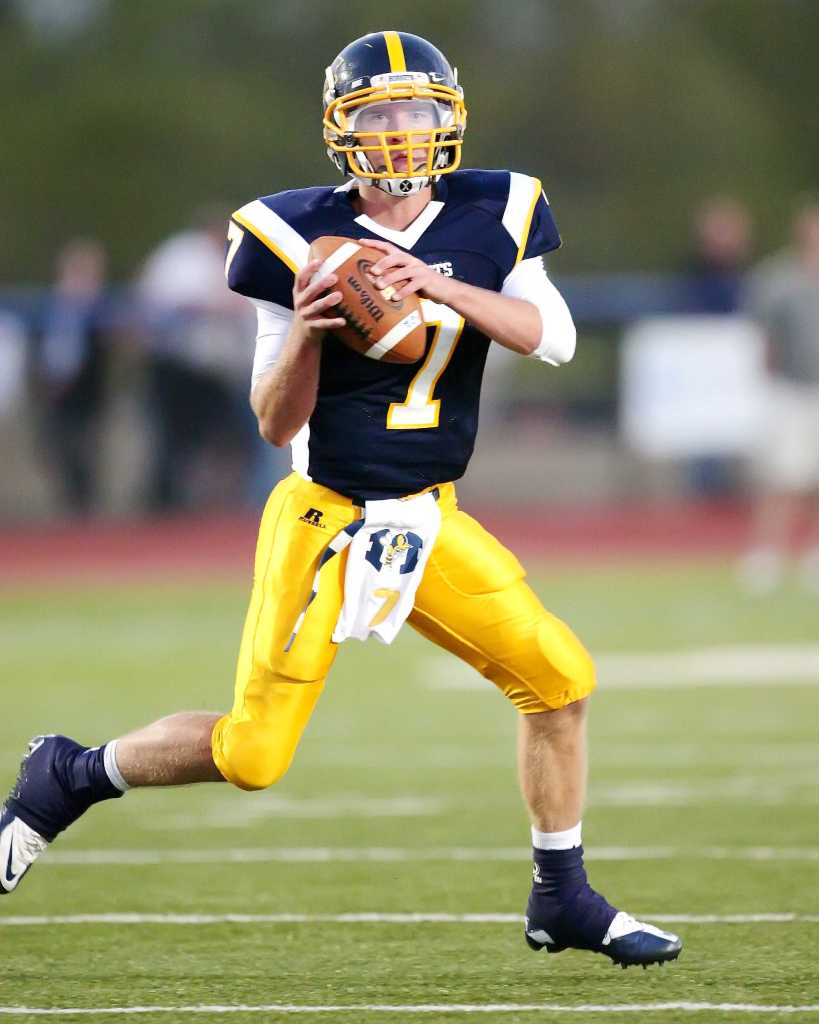 Photo by Bob Carroll of www.blueriverimages.com

Ross 2nd score came with 10:12 to play in the first half on a 33 yard flee flicker pass from Foley to Brennan McQuire. The extra point was good by Richie Burns. Monroe answered 3 minutes later as Fugate hauled in an 8 yard pass from David Routson. The PAT was no good so Ross maintained a one point lead at 14-13 at the end of the first half. Monroe received the opening kick-off in the 3rd quarter but turned the ball over and the Rams turned the turnover into 6 points moments later on a 6 yard blast by Tyler Davidson. Burns extra point was good, Ross 21-Monroe 13.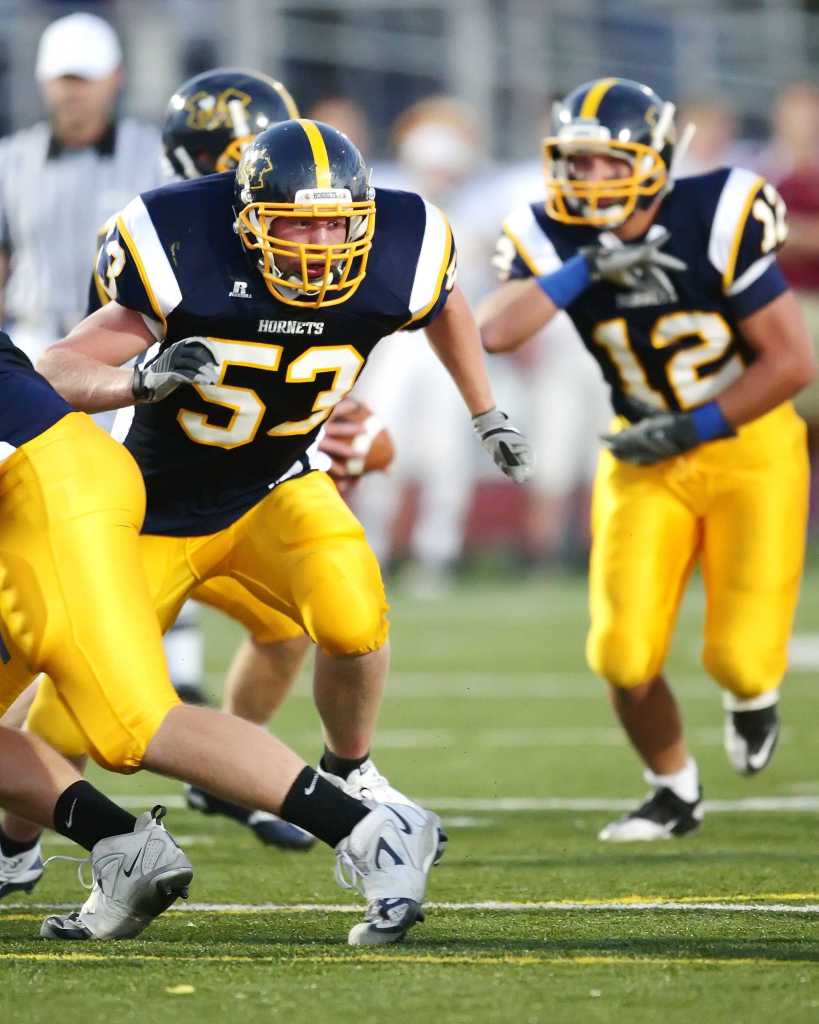 Photo by Bob Carroll of www.blueriverimages.com

After a change of possessions Monroe scored with 2:36 to play in the 3rd when Chris Wilson caught a 5 yard TD pass from Routson. Monroe elected to go for 2 and Routson's 2 point try, via the run was successful. Moments later the Hornets would grab the lead as Junior Ramone Boyce jumped the Ram pass route, intercepted a Foley pass and waltzed into the end zone from 20 yards out. PAT from J, King made it Monroe 28 Ross 21. The ensuing kickoff went out of bounds and Ross took possession on it's own 35. On their first play Foley connected with McQuire again, this time for 65 yards and a Ram TD. The PAT by Burns knotted the score once again, this time at 28. With 7:58 to play in the game, Ross scored on a Foley one yard plung, PAT by Burns was good Ross 35 Monroe 28.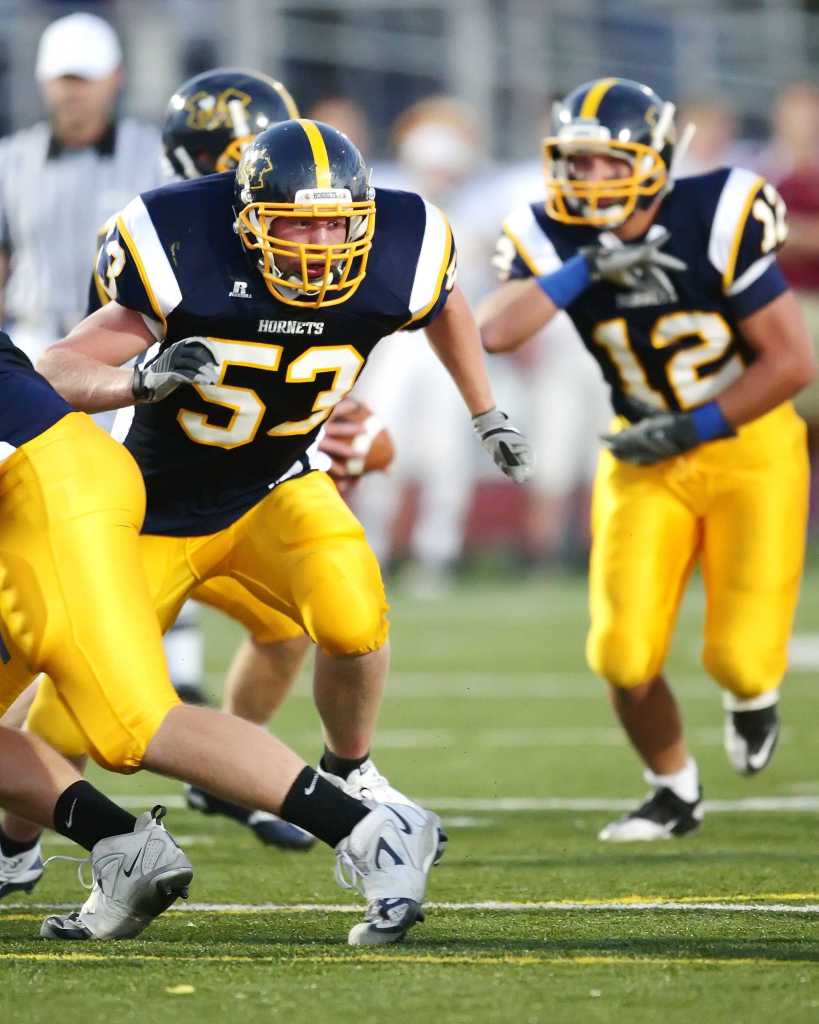 Photo by Bob Carroll of www.blueriverimages.com

Ross would get on the board again with 3:20 to play as Colten Phelps took a handoff from Foley and carried it into the end zone from 11 yards away, PAT by Burns, 6-6 on the evening, was good Ross 42 Monroe 28. Monroe turned the ball over 3 times and committed a costly penalty in the fourth quarter, giving the Rams a first down on a drive that eventually led to a TD. The Hornets play their first road game this Friday at Talawanda.