| | |
| --- | --- |
| Its a Deal, Home Depot Deal coming to Monroe | |
Tuesday, March 11, 2008 3:33:36 PM - Monroe Ohio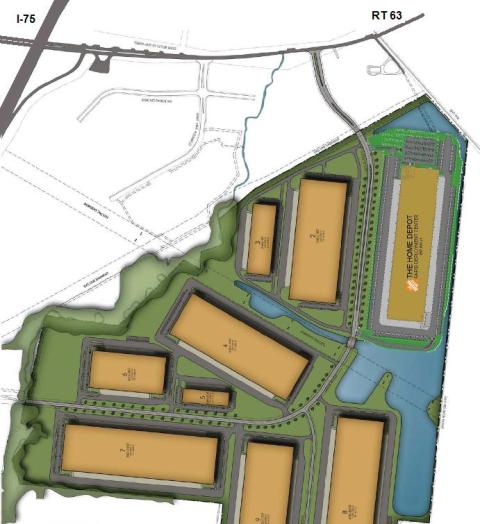 by John Beagle

It's official, Home Depot will relocate to Monroe, but the Home Depot Deal that could give schools $800k+, won't happen. That's because they are locating out east in the Vandercar property off RT63 near I75. The land out there has a 15 Year and 100% property tax abatement.

Its not all bad news according to Monroe Councilman Bob Kelley, "The schools will get between $1/4 of a Mill up to $1 Mill per year during the abatement period. But if you look at the entire 30 year period, schools come out ahead by $27M."

The warehouse will be approximately 657,000 square feet and cost nearly $34 million to construct. It will bring in 250 jobs to start and may grow to 600 or more jobs. Kelley things that most of the jobs being filled will be filled by existing residents and workers from nearby areas.

Councilman Kelley, who also sits on the Planning Commission also provided the Home Depot Site Plan PDF.

Discuss the latest Home Depot Deal on The Voice.