| | |
| --- | --- |
| Its like Deja Vu all over again! | |
Thursday, January 26, 2006 10:21:02 PM - Monroe Ohio
Could the Bristol's building open as another sexually oriented business again? Its possible, but it won't be as easy as it was for Bristol's originally.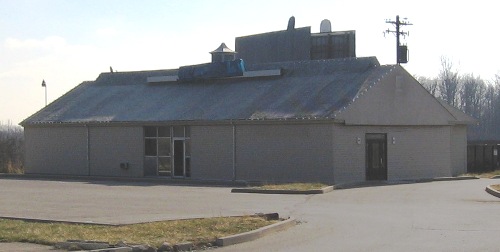 According to City Developer Jay Stewart, HDV-Monroe Ohio LLC, wants to open a new 'adult cabaret' on the former Bristol's site. HDV-Monroe did not give a operating name for the business. Stewart said, "The dancers and employees at the club will have to comply with our new non-conforming business regulation chapter 860.05 which has 8 distinct requirements including a background check."
Bristol's was non-conforming business. If another adult business wants to locate in the former Bristol's location to take advantage of this status they must do so within 180 days from the date of Bristol's closing. The deadline to re-occupy the building with adult entertainment is Feb. 28, 2006.

Topless Volleyball
The Site formerly had 'topless volleyball' out back. The photo, taken today, still shows the volleyball court and outdoor bar area from the back of the building.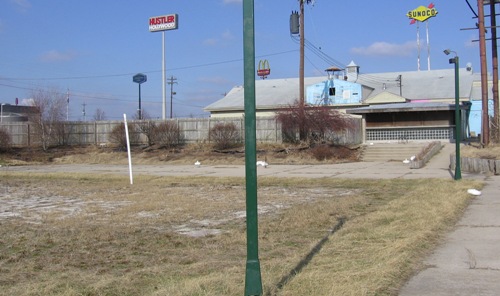 Photo: Wheelchair ramp and outside bar area.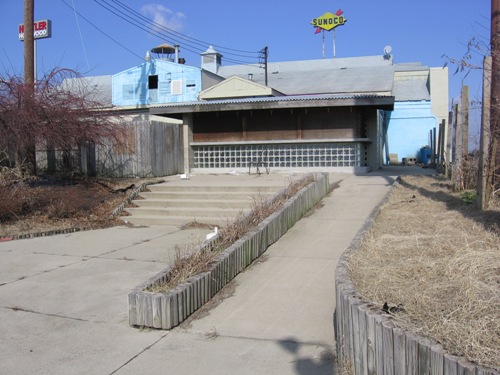 Months after Bristol's vacated, the property still has broken beer bottles.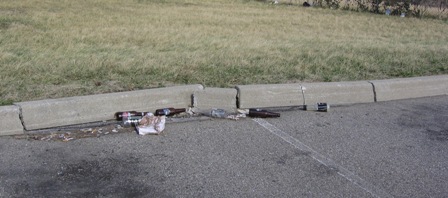 The building is in poor repair.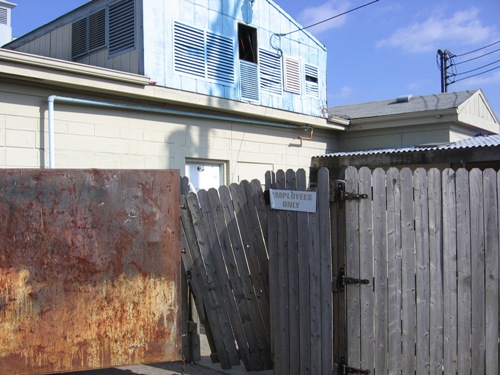 The dumpster is half full and trash is spilling out.