Wednesday, May 11, 2011 10:26:34 AM - Monroe Ohio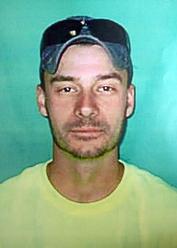 by Judy Gilleland, Middletown City Manager
The Middletown Public Works division celebrated the life of their fallen co-worker, Jabin Lakes with the unveiling of a memorial garden and banquet on Friday at lunch time.
The garden, located at the City's Water Distribution building, is filled with spring flowers, a weeping cherry tree and a black granite memorial stone which reads "In Memory of Jabin Lakes" and has a soccer ball etched on it - Jabin's favorite sport. Jabin's family was in attendance, as well as many city employees.
The meal was supplied by the Middletown Public Works and city employees, with special mention to Autumn Adams, wife of Brian Adams.
Thanks to all who worked together to honor Jabin and to make this day memorable for his wife Katrina and their daughters Tomi and Darryll-Anne and Katrina's mother Amy Rogers.