Monday, September 26, 2011 2:43:31 PM - Monroe Ohio
MISSING!
Help Bring Katelyn Home
by attending the
Katelyn Markham Benefit
Saturday, October 22nd 6pm-10pm
FBCC at Tori's Station
74 Donald Drive Fairfield, Ohio 45014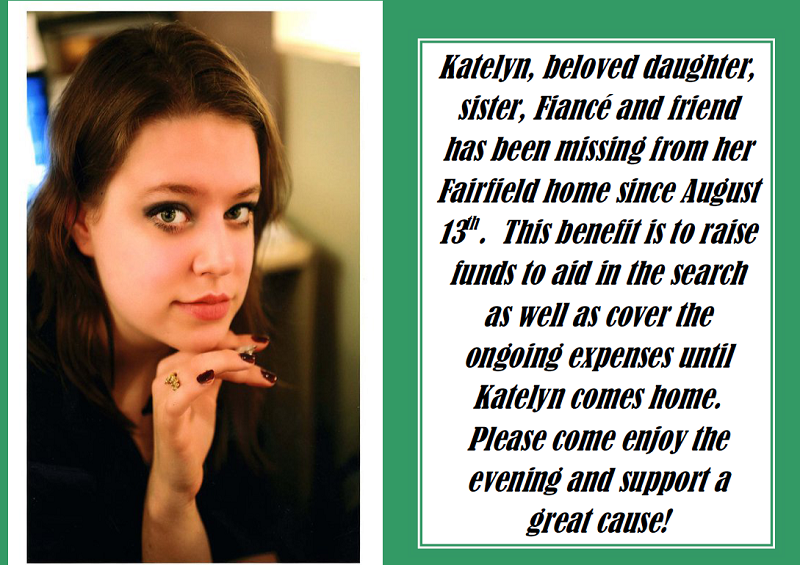 Enjoy an evening of fun, music, and dancing as we
help support the ongoing searches so we can……
Bring Katelyn Home!
Cost is $25.00 per person and includes:
~Live Music~Soft Drinks~Dinner~Beer~Cash Bar~
Additional fundraising opportunities on the night of the event include split-the-pot,
raffles, door prizes, and auctions. To purchase tickets or donate items please call
(513) 360-0815 and leave a detailed message and you will receive a return call from a
committee member. Seating is limited to the first 600 tickets. If you have questions
or would like to donate, you can also email:

katelynmarkhambenefit@yahoo.com

Please pass this along to all of your friends and family to help Bring Katelyn Home!
Monetary donations will also be accepted at all PNC Bank locations under:
Katelyn Markham Benefit