| | |
| --- | --- |
| Lolli: No Book Shortage at Monroe Local Schools | |
Wednesday, August 24, 2011 1:46:21 PM - Monroe Ohio

File Photo: Superintendent Lolli
by John Beagle
Monroe Local schools is under severe financial duress. By 2013 "Monroe Schools will need additional revenue." Reference 1, This could result in Monroe Local Schools being placed on either Fiscal Watch or Emergency.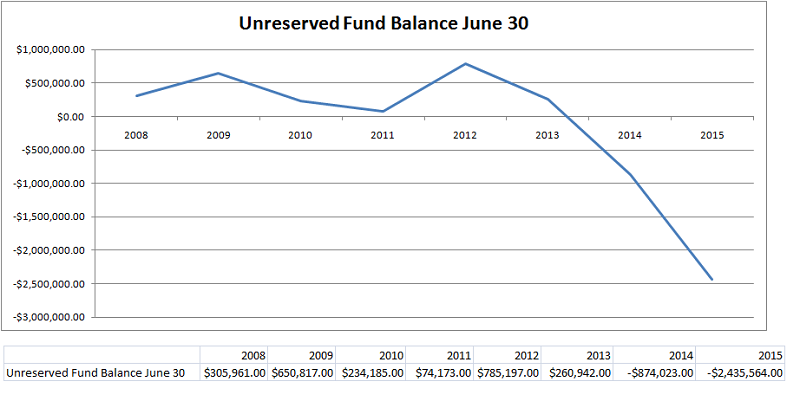 If the general fund balance exceeds one-twelfth of the total general fund budget, then the local government is placed on fiscal watch. Monroe Local Schools, based on current forecast, will qualify to be placed under Fiscal Watch by 2014 and Emergency by 2015.
Full Five Year Monroe Local Schools Forecast
Are we seeing the beginning of serious district-wide belt tightening?
Voice Poster,Murdock complains "..according to her Monroe High School student, there are only 70 pre-calc books for 92 students." This story was confirmed to be true. Today there is a shortage of text books. But it's not because of any budget problem.
Parents assumed that the school district 'could not afford text books...' Many Voice posters offered to buy one or more books. Additionally, there was talk about a shortage of paper.
I asked Superintendent Lolli, " I understand we have a shortage of paper and textbooks. Any comment on that situation?"
"Books were not ordered on the high school's end. Once we got the numbers of needed books, yesterday, they were ordered. There is not a paper shortage, we requested that teachers conserve as much as possible as we did last year. Two sided copies, not running unneeded copies, etc." Dr. Elizabeth Lolli, Monroe School Superintendent
Voice Your Opinion Here: Monroe High School Short on Text Books