| | |
| --- | --- |
| LolliPops Raising Money for Middletown Symphony Orchestra | |
Wednesday, May 11, 2011 2:18:42 PM - Monroe Ohio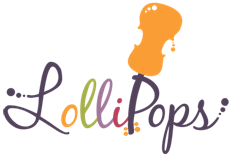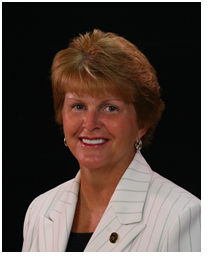 by David Hogan
Since 1941, Middletown has had a renowned Symphony Orchestra that has been a source of pride for southwestern Ohio. In 1974 the symphony added a pops concert combined with a conductor auction fundraiser. Since that time, many personalities from the community-at-large have participated to help raise the needed funds to keep our symphony vibrant.
Photo: Dr. Elizabeth Lolli, Superintendent of Monroe Local Schools, is participating as a candidate in this year's Middletown Conductor Auction.
Symphony Conductor Auction
Each conductor candidate and his or her committee presents several fund-raising opportunities throughout the year until the culminating pops concert in November. The money raised goes directly to the Middletown Symphony Orchestra.

Scrapbooking Day
The first event hosted by the LolliPops Committee (Dr. Lolli's campaign committee) is a Scrapbooking Day at Monroe High School on June 4th, 2011. For a tax-deductable cost of $50.00, each scrapbooker will have 12 hours of quality scapbooking time, four feet of table space to work, demonstrations, "Make-It, Take-It" workshops, door prizes every hour and lunch (including options of pizza or hot dogs, chips, drinks, and dessert). The event will begin at 8:00 AM and will end at 8:00 PM in the school gym. Preregistration is required for the Scrapbooking Day. Send your check for $50.00 made payable to "Middletown Symphony Orchestra", along with your email address to Debbie Sander, 335 Quail Run, Middletown, OH 45042. You will receive further details through email once you register.

Vendor Fair
Additionally, the committee is opening a Vendor Fair in the Main Street Hallway at the school. The fair is FREE and open to the public on Saturday, June 4th, 2011 from 9:00 AM until 3:00 PM. Many local home-based businesses will be represented including Silpada, Southern Living, Mary Kay, Bella Charms, Stampin' Up, Pampered Chef, Purses by Barb, Tastefully Simple, Creative Memories, Handmade Cards & many, many more.
Tired of keeping old gold and silver jewelry you never wear? Want to walk away with a handful of cash? Bring your unwanted gold and silver to this event and walk out with cash. The Gold Diggers will be a part of the Vendor Fair on Saturday, June 4th, but their hours are from 11:00 AM until 2:00 PM.
Would you like to make a donation to support the Middletown Symphony Orchestra through the Guest Conductor Campaign of Elizabeth Lolli? Simply send a check made payable to "Middletown Symphony Orchestra" along with your name to campaign treasurer, Mike Lolli, 600 Ken Ridge Drive, Middletown, OH 45042.