| | |
| --- | --- |
| Monroe Board to Prepare for Teachers Collective Bargaining Negotiations | |
Tuesday, March 1, 2011 11:06:48 AM - Monroe Ohio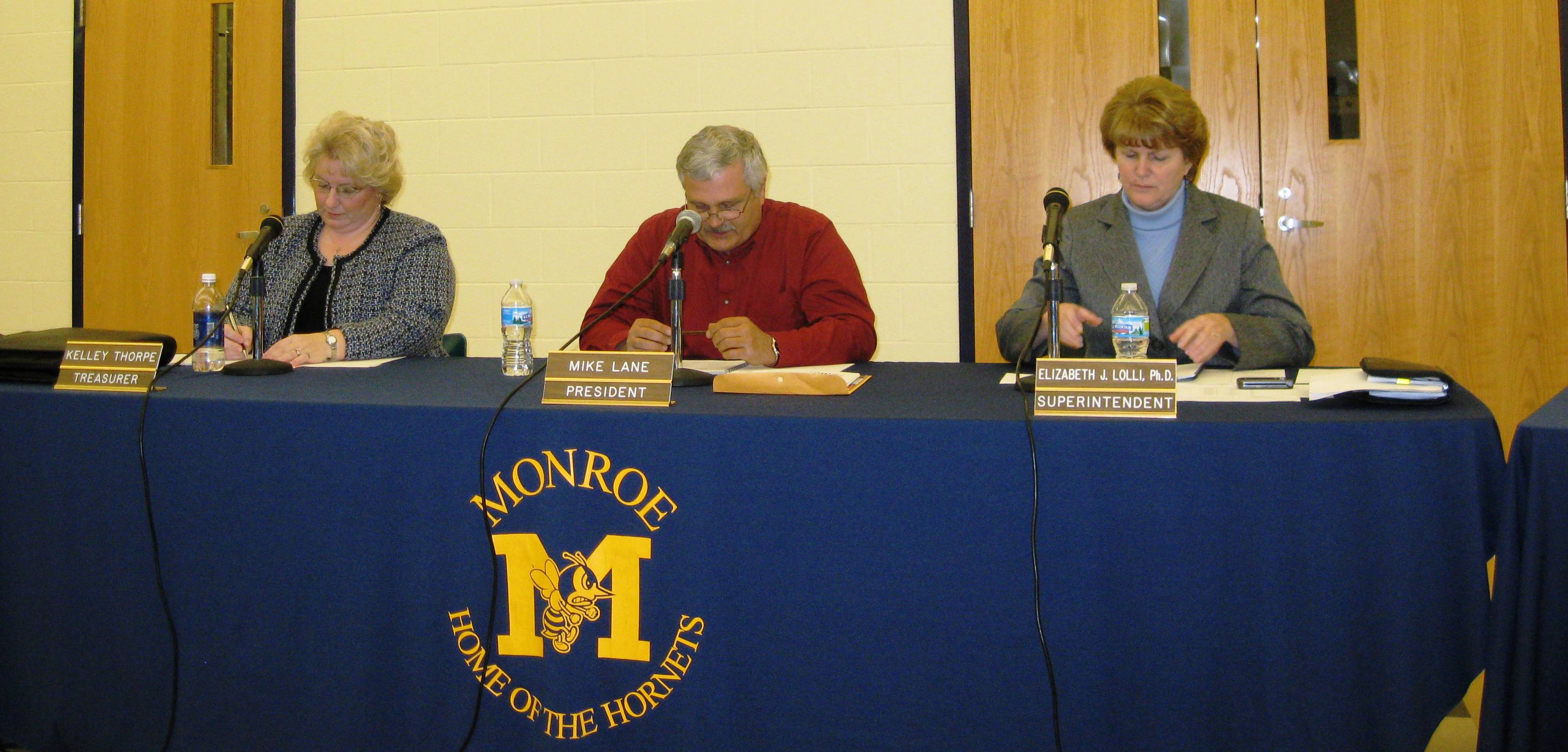 Photo: Treasurer, Kelley Thorpe, President Mike Lane, Superintendent Libbie Lolli
by John Beagle
The Monroe Local Schools Board of Education will hold a special board meeting on Monday, March 7, 2011 at 5:00 p.m. in the board office at 500 Yankee Road. This will be an executive session for the purpose of discussing negotiations. Executive sessions are not open to the public.
The negotiations are going to be with the Monroe Education Association (MEA), the Monroe teachers union whose contract expires in June 2011.
According to Monroe School Superintendent, Libbie Lolli, "The whole collective bargaining agreement is up for negotiations. It expires in June of this year. Individual teachers' contracts are never negotiated, just the whole bargaining agreement."
With Ohio Senate Bill 5 looming, only pay would be collectively bargained if it passes.