| | |
| --- | --- |
| Monroe Council Agenda for October 11, 2011 | |
Tuesday, October 11, 2011 2:36:13 PM - Monroe Ohio
Monroe Council Agenda Summary
by John Beagle
This week there are 5 emergency resolutions, a resolution with a second reading and two ordinances with second readings. The solid waste plan of the Butler County Solid Waste District was discussed last month. Anne Fiehrer Flaig, District Coordinator for the Butler County Recycling and Solid Waste District, gave a presentation to City Council on the required updated Management Plan that Monroe Council will be requested to approve at a future meeting. Council tonight will hear a second reading and commit to a vote. Read more: Butler County Recycling and Solid Waste Program
Next is a second reading on New Garver road. Seems it was never recorded after its construction in the 1980s according to Mr. Brock, Monroe City Manager.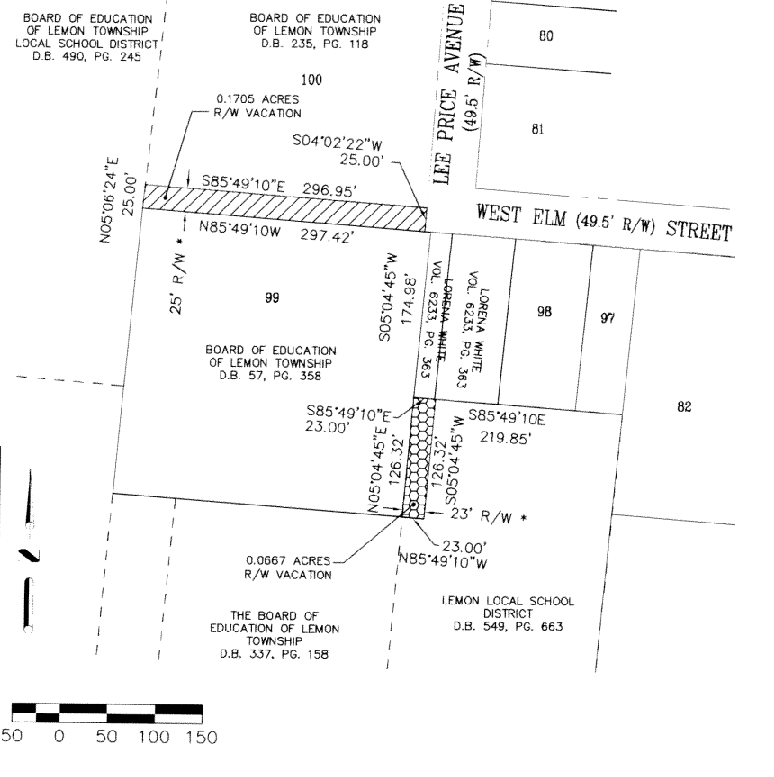 Also a second reading on an old right of way property at the old high school. The City has not maintained those rights of way since Mr. Brock as been with the City. This consolidation may help with future development at the old Lemon-Monroe high school grounds.
The first new business is Resolution 50-2011. Warren County has requested that the City of Monroe formally appoint its members to the Monroe Tax Incentive Review Council (TIRC). The city manager believes it
would be appropriate to appoint the City's members to the Monroe TIRC in Butler County as well. As such, the city manger requests that Council formally approve the appointment of the positions of City Manager and Director of Development, or their designees, to the Monroe TIRC for both Butler and Warren Counties.
The first four emergency resolutions deal with Block Grant Funding.
1. Restroom facility and shelter to be located on the western portion of Monroe Crossings Park - City pays $20k, grant is for $82K.
2. ADA Compliant Playground equipment at Monroe Crossings Park western side - City pays $8K, grant is for $32K
3. Rubber Ground cover for above playground equipment - City pays $8K, grant is for $32K
4. Asphalt overlay on existing walking path - City pays $23K, grant is for $23K
The fifth emergency resolution deals with Deferred Compensation 457 plans.The IAFF has requested that the City as the plan sponsor make this option available under the OAPFF 457 Plan. The city manager will recommend approval of this plan.
See below for the full agenda,:
----------------------------------------
Monroe Council Agenda
Regular Meeting of Council
October 11, 2011 – 6:30 pm
233 South Main Street, Monroe, Ohio

Pledge of Allegiance
Roll Call
Approval of the Minutes – Council Minutes and Finance Committee Minutes of September 27,
2011.
Visitors
Committee Reports
Public Works Committee
Finance Committee
Administrative Liaison Committee
Technology Committee
Public Involvement Committee
Public Safety Committee
Old Business
Resolution No. 49-2011. A Resolution approving the Solid Waste Management Plan of the
Butler County Solid Waste District. (Second Reading)
Ordinance No. 2011-27. An Ordinance ratifying and approving the dedication of real property
to be used as public right-of-way known as New Garver Road. (Second Reading)
Ordinance No. 2011-28. An Ordinance vacating a portion of Lee Price Avenue and West Elm
Street. (Second Reading)
New Business
Resolution No. 50-2011. A Resolution concurring with the appointment of the City Manager
and Director of Development, or their designees, to the Butler County and Warren County Tax
Incentive Review Council as required by Ohio Revised Code Section 5709.85.
Emergency Resolution No. 51-2011. A Resolution endorsing the filing of a Community
Development Block Grant Funding Application for an additional restroom and shelter to be
located at Monroe Crossings Park, authorizing in-kind services, and declaring an emergency.
Emergency Resolution No. 52-2011. A Resolution endorsing the filing of a Community
Development Block Grant Funding Application for additional playground equipment at Monroe
Crossings Park, authorizing in-kind services, and declaring an emergency.
Emergency Resolution No. 53-2011. A Resolution endorsing the filing of a Community
Development Block Grant Funding Application for poured-in-place rubber ground cover for the
ADA compliant playground equipment at Monroe Crossings Park, authorizing in-kind services,
and declaring an emergency.
Emergency Resolution No. 54-2011. A Resolution endorsing the filing of a Community
Development Block Grant Funding application for an asphalt overlay on the existing walking
path located at Monroe Crossings Park, authorizing in-kind services, and declaring an
emergency.
Emergency Resolution No. 55-2011. A Resolution amending the OAPFF 457 Deferred
Compensation Plan to provide for the option of the participation in a Roth 457 Plan, and
declaring an emergency.
Administrative Reports
Consideration of Motion approving the July and August Finance Reports as submitted.
Executive Session
Adjournment