| | |
| --- | --- |
| Monroe CRA with Industrial Developments, Inc. | |
Tuesday, March 25, 2008 2:18:24 PM - Monroe Ohio
by John Beagle
According to RESOLUTION NO. 34-2008. A RESOLUTION AUTHORIZING AND DIRECTING THE CITY MANAGER TO ENTER INTO A COMMUNITY REINVESTMENT AREA AGREEMENT BY AND BETWEEN THE CITY OF MONROE AND INDUSTRIAL DEVELOPMENTS INTERNATIONAL, INC.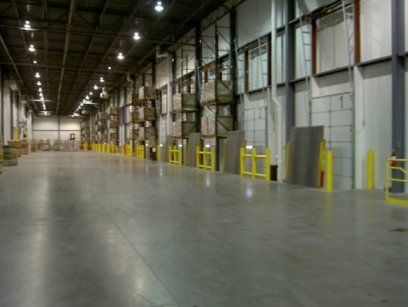 Atlanta-based IDI is a national, full-service developer, providing strategically located warehouse and distribution facilities to high-profile tenants, including many Fortune 500 companies. Since its founding in 1989, IDI has grown from assets of $89 million to more than $925 million in assets, plus ownership in long-term investments valued at more than $1.2 billion. (Source: IDI Website)
IDI Services Group provides comprehensive property management, leasing and construction management services. It currently manages more than 65 million square feet of property for IDI tenants, and tenants of third-party owners, such as pension funds and insurance companies.
IDI has developed its state-of-the-art facilities in 34 states and in Canada and Mexico. Thanks to this successful track record, several IDI offices have earned the title of "Developer of the Year" multiple times from local chapters of the National Association of Industrial and Office Properties (NAIOP).
Current development projects byt IDA:
Site Work Under Way at IDI's Latest Business Park in Northeast Atlanta - Mar 3, 2008 – IDI, a full-service industrial real estate company, has started site work on its latest project in the Northeast Atlanta submarket – Jefferson Distribution Center, a master-planned business park in Jackson County, Ga. IDI will develop up to five buildings totaling 2.8 million square feet at the park.
IDI to Develop 3-MSF Park in Monroe County, Ga. - Feb 18, 2008 – IDI, a full-service real estate company, has closed on the purchase of 257 acres of land in Monroe County, Ga., where it plans to develop four distribution facilities totaling up to 3 million square feet. IDI's new business park, Meridian 75 Logistics Center, will allow IDI to serve the growing demand for distribution and warehouse space along the I-75 south corridor between Atlanta and Miami.
Treasure Coast Land Purchase Paves Way for 1.3 MSF Crossroads Business Center - Feb 15, 2008 – IDI, a full-service industrial real estate company, has purchased 129 acres in Fort Pierce, Fla., for $17 million from St. Andrews Episcopal Church to accommodate its plans for a new business park called Crossroads Business Center. Located in Crossroads Park of Commerce, IDI's business park will feature nearly 1.3 million square feet of Class-A warehouse and distribution space.
IDI Closes 124,280-SF Lease with Propulsion Technology - Jan 25, 2008 – IDI has closed a 10-year lease at Building D in its Miramar Centre Business Park with Propulsion Technology International LLC, a provider of engine component repair and overhaul services to airlines and engine shops worldwide. The lease takes effect July 1, 2008.