| | |
| --- | --- |
| Monroe Garden Club News October 2012 | |
Thursday, October 11, 2012 10:03:31 AM - Monroe Ohio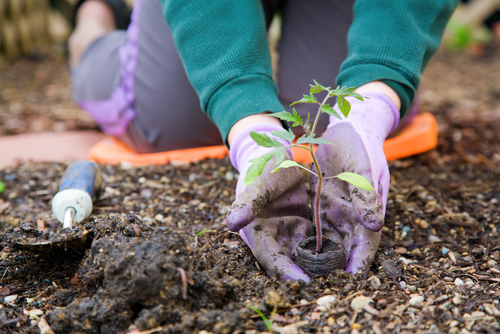 by: Peggy Abernathy
The OAGC "Fruits of the Vine" Installation ceremony was used when Erin Chesar conducted the Installation of new officers of the Monroe Garden Club. The ceremony was held on September 18th at the Monroe Historical Society on Elm Street. New officers for the coming year are President Peggy Abernathy, Secretary Jessie Hull and Treasurer Carolyn McGuire. Outgoing president Jessie Hull received a gift in appreciation for her work the past year. Dessert and punch was enjoyed after a short business meeting. Charity Howland was introduced as a guest.
The Monroe Garden Club and Monroe Historical Society will host a Quarter Auction Fund Raiser on Saturday, November 17th at 7:00 p.m. in the new Library Community Room complex. Paddles are $2.00 each. This would be a good time to shop for Christmas gifts and support two fine organizations at the same time. Proceeds are used for the civic projects of these two groups. Food and beverages will also be available for sale.
The November meeting of the Monroe Garden Club will be Tuesday, November 20th at 7:00 p.m. in the James Monroe Community Room in the City Building. Tracey Armbruster of Armbruster Florist will present the program "Bringing in the Holidays" . Learn how to make your home more festive for the holidays.
Our December meeting will be a Holiday Dinner at the Brandywine Inn in Monroe. Club members will meet on Tuesday, December 18th at 6:30 p.m. The menu consists of a 5 oz. Filet Mignon or Stuffed Chicken Breast with salad, fresh vegetable, homemade bread, coffee, tea or soft drink beverage. The cost is $25.00, which includes tax and gratuity. Please bring a $5.00 gift wrapped for judging to be exchanged. Reservations are required.
The club is again sponsoring the Christmas Lighting Contest. Categories are Entryway, Most Effective Use of Light, Religious, Child's Delight and Business Display. Prizes will be awarded. Monroe has many beautiful Christmas displays that are worthy of awards. Share them with our community. To be eligible for judging you must be registered. Deadline for registering is Monday, December 17th. To register email monroegardenclub @yahoo.com. Judging will be done on Wednesday, December 19th at 6:30 p.m. Help us make this our largest contest ever by registering your home or your neighbors.
There will be no meeting of the Monroe Garden Club in January 2013.
We invite all interested in gardening to attend our meetings. We have many interesting programs scheduled for the coming year. Don't forget to feed our feathered friends. We hope to see you at our next meeting.