| | |
| --- | --- |
| Monroe Graduate Inducted to Prestigious Phi Theta Kappa Society | |
Wednesday, May 26, 2010 9:10:47 AM - Monroe Ohio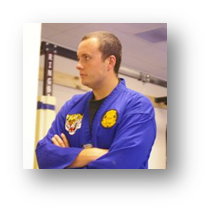 Cory Morris was inducted into the Beta Epsilon Delta Chapter of Phi Theta Kappa at Miami University on April 28, 2010.

Morris (19) of Monroe, Ohio is a 2008 graduate of Monroe High School and is majoring in Biology. He hopes to further his education with a degree in dentistry. He is the son of former ODOT employee Mike Morris and Brenda Morris of the IT department.

Established in 1918 by two-year college presidents, Phi Theta Kappa is the oldest and most prestigious honor society serving two-year colleges around the world. The Society serves to recognize and encourage the academic achievement of two-year college students and provide opportunities for individual growth and development through honors, leadership and service programming.
Students must rank in the top 20% of the class to be invited to membership in Phi Theta Kappa and must maintain high academic standing during their enrollment in the two-year college.
Phi Theta Kappa is the largest honor society in American higher education with more than 2 million members and 1200 chapters located in 50 United States, Canada, Germany, the Republic of Palau, the Republic of the Marshall Islands, the Federated States of Micronesia, the British Virgin Islands, the United Arab Emirates and U.S. territorial possessions. In 1929, the American Association of Community Colleges recognized Phi Theta Kappa as the official honor society for two-year colleges. The Society holds membership in the prestigious Association of College Honor Societies as the general scholarship honor society representing two-year colleges.