| | |
| --- | --- |
| Monroe Historical Society- Civil War Open House September 15 | |
Friday, September 14, 2012 8:35:10 AM - Monroe Ohio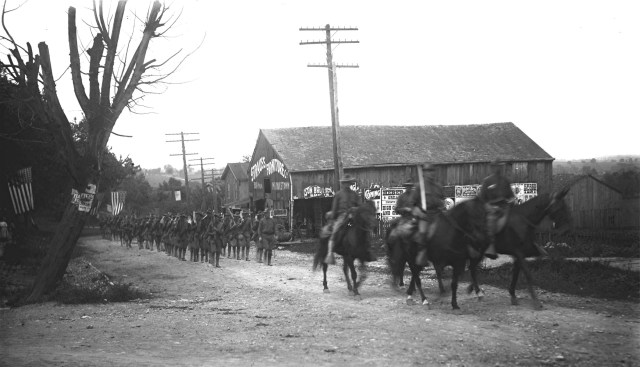 The Monroe Historical Society has a special treat for everyone during our museum open house on Saturday, September 15th from 10am-2pm. While the window of the 1910 museum has been changed to reflect Monroe's upcoming Civil War Days, the museum will have event reenactors on hand dressed in period uniform. Stop by and speak to Gen. Custer, a Confederate Captain or a doctor who will discuss field medical procedures during war time.
Our exhibit room has recently been changed and we have a very special and very rare presentation: genuine artifacts from a Civil War band. We will also be showcasing beautiful artwork from Mr. Robert Youtsler's private collection.
You won't want to miss this special day! Both museums will be open with free admission. We are located at 2 & 10 E. Elm Street in downtown Monroe. We will also be at the log cabin from 12pm-4pm on Saturday, October 20 & 11am-3pm on Sunday, October 21 for Civil War Days and our limited edition t-shirts will be on sale those two days only for only $5.00! As always visit our website at www.monroeoh-historicalsociety.org and www.monroecivilwardays.com.
Susan Wise
Corr. Secretary/Publicity
Monroe Ohio Historical Society