| | |
| --- | --- |
| Monroe Hornets 2011 Homecoming Parade | |
Thursday, September 22, 2011 4:39:22 PM - Monroe Ohio
by Bobby King
There is a time toward the beginning of the school year that the freshman look forward to since the 6th grade. That is the High School Homecoming. Whether a student is a freshman or a senior, it is always that special time where you get to have a date, find the appropriate clothing to wear, go out to a fancy restaurant, and then dance the night away.
The week before homecoming, which this year is taking place on Saturday, September 24, 2011, there are always festivities. During the school week, each day is designated as something different, such as mix-match day, favorite team day, twin day, etc. Then, the Wednesday before homecoming is the Powder Puff football game, Thursday is always the parade, and then Friday is the homecoming game.
The students of the High School elect a Homecoming Court. This year, the students who were elected to be on the Homecoming Court are:
Senior:
Reegan Reece and Alex Bake
Marena Hernandez and Ramone Boyce
Taylor Moore and Max Agee
Ramey Snyder and Travis Rice

Junior:
Megan Flynn and Chris Wilson

Sophomore:
Abbey Shaffer and Chris Sloneker

Freshman:
Allie Chaney and Devin Minges
It is definitely an honor to be on the homecoming court out of everyone in the senior high school! I personally want to say congratulations to all of those individuals. The students who are on the homecoming court have the chance to become the Homecoming King and Queen. Those two individuals will be announced tomorrow night at the game. The nice part about the king and queen is that they are chosen by the students. The students select the individuals for the homecoming court, and then vote to select the king and queen.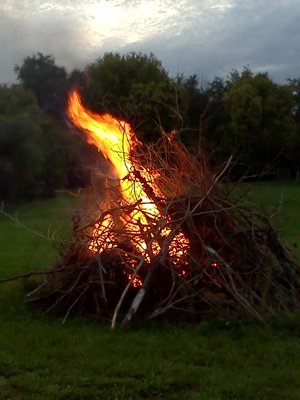 After the parade, there is always a bonfire to top off the night. The bonfire was held at the old Monroe High School for the students of Monroe High School, their parents, and family members to enjoy. The bonfire is a great way to end the week on a 'slow note', and a good way to relax before a busy Friday night football game, and, the ever so busy Saturday before homecoming.
Although I was not one to attend any of my High School Homecoming/Prom dances, it is a great way for students to be able to have fun for a night without all of the stress and drama from school. It is definitely something all students should enjoy and participate in while in high school. I know I did not, and I most certainly regret it now. Just remember, be smart about your actions after Homecoming!