| | |
| --- | --- |
| Monroe Local Schools is a T-CAP District | |
Thursday, May 28, 2009 3:14:10 PM - Monroe Ohio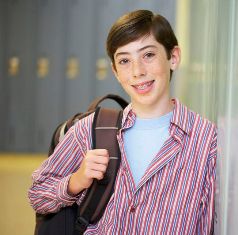 by John Beagle

Battelle for Kids is collecting nearly 40 participating Ohio SOAR* districts' student data. This individual student data is then linked to individual student teachers and principals in a data collection, reporting, research and communication program called T-CAP. Monroe has been a SOAR* Schools since 2007. This past spring Monroe Local Schools became a T-CAP district too.

According to Superintendent Libbie Lolli, Monroe Local schools was invited to participate in the program. She went on to say, "We have just now become a TCAP (Teachers connecting achievement and progress). We will have information next year on the TCAP. It will be in the form of individual results so we cannot share those, but we can share a combined report once we do it."

Bobby Moore, Ed.D., Principal, Jonathan Alder Local School District has this to say about T-CAP, "In a Professional Learning Community, authentic professional development begins with teachers examining and dialoging about student learning and data. T-CAP provides teachers and principals with another level of data that provides opportunities for dialogue, reflection, goal setting and continuous improvement."

Discuss this on The Voice: We are a T-CAP School District

Summary of Benefits for the Monroe Local Schools 'T-CAP' District

T-CAP's goals are to improve teacher effectiveness and accelerate student growth. SOAR districts that participate in T-CAP:

1. Receive diagnostic, individual teacher-level value-added information
2. Identify what teachers are doing or where they need support to improve student performance
3. Participate in specialized, action-oriented professional development
4. Collaborate and share best practices with other Ohio educators
5. Participate in cutting-edge research to understand and share information about effective practices
6. Change the conversation from "teacher quality" to "teaching effectiveness"

From T-Caps Report Page
New! Public Access to Ohio's EVAAS Value-Added Report
2008 Monroe Results from the Ohio Department of Education:



2008 Ohio Value-Added District Value-Added Report
for

Ohio Ach Reading




Estimated District Mean NCE Gain
Grade:
3
4
5
6
7
8
Mean NCE Gain over Grades Relative to
Growth Standard:
0.0
0.0
0.0
0.0
0.0
State 3-Yr-Avg:
Growth Standard
State
2006 Mean NCE Gain:

Std Error:
2007 Mean NCE Gain:

-1.0 Y

1.2 G

1.7 G

-15.1 R*

-4.7 R*

-3.6

Std Error:
1.2
1.1
1.3
1.2
1.1
0.5
2008 Mean NCE Gain:

-3.6

-6.2

4.5

-0.7

4.0

-0.4

Std Error:
1.2
1.0
1.2
1.0
1.2
0.5
3-Yr-Avg NCE Gain:

Std Error:
Estimated District Mean NCE Scores
Grade:
3
4
5
6
7
8
State Base Year (2007):
50.0
50.0
50.0
50.0
50.0
50.0
State 3-Yr-Avg:

2005 Mean:

2006 Mean:

52.0

54.3

53.6

62.4

57.5

52.5

2007 Mean:

54.4

50.9

55.5

55.3

47.3

52.8

2008 Mean:

58.6

50.7

44.7

60.0

54.6

51.3
| | |
| --- | --- |
| | G - Estimated mean NCE gain is above the Growth Standard by 1 Standard Error or more. |
| | Y - Estimated mean NCE gain is at most 1 Standard Error below the Growth Standard but less than 1 Standard Error above it. |
| | R* - Estimated mean NCE gain is below the Growth Standard by more than 1 Standard Error. |



Copyright © 2009 SAS Institute Inc., Cary, NC, USA. All Rights Reserved.



*About Soar
SOAR is a statewide school improvement collaborative comprised of Ohio school districts committed to using comprehensive value-added analysis to improve teaching and accelerate progress for all students.

One of the country's largest value-added initiatives, SOAR is a centerpiece of successful education reform on behalf of students. Participating districts receive an array of benefits, including professional development and tools to support their school improvement efforts.

SOAR districts also serve as Battelle for Kids' "learning laboratory" to discover new ways to use value-added information for school improvement purposes, create innovative tools and conduct cutting-edge research.