| | |
| --- | --- |
| Monroe LSD Five Year Forecast: Deficit Spending Starting 2012 | |
Tuesday, May 24, 2011 2:34:58 PM - Monroe Ohio
by John Beagle
According to School Treasurer Kelley Thorpe, the Five Year Forecast of the General Fund shows the cash position holding relatively unchanged from the previous year for 2010-2011. However, a significant decrease in 2012 is projected to occur due to changes in state funding.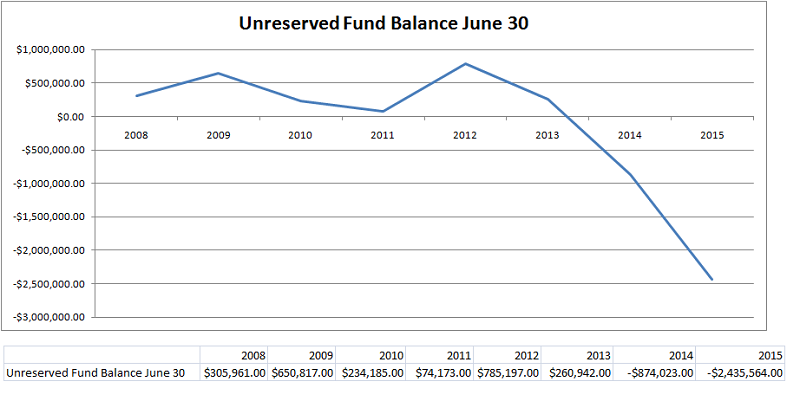 Treasurer Thorpe notes that in 2013 Monroe Locals Schools will need additional revenue. However, this Forecast should not be used as an "absolute" projection of Monroe's future financial condition. The Forecast is designed to outline in broad terms the general financial condition of Monroe Local Schools. It is intended to be a general guide to indicate trends or patterns that should be monitored over the next several years. It is also intended to establish changes that may be necessary to stay within budgetary benchmarks. This Forecast covers only the General Fund and is a useful document, but only represents about 80% of Monroe Local Schools transactions.
The district will deficit spend starting in 2012 and will become insolvent by 2014 if major financial adjustments are not made. Potential remedies include new school levies, increases in student fees, real estate sales, stadium rental, academic and sports fundraisning, additional business/product advertising, staff reductions, expense reductions such as bussing, sports, music, theatre, language arts, and other programs.
The Auditor of State's Office and the Department of Education have designed the format of this projection. Responsibility for the preparation of the projection and the accuracy of reasonableness of the assumptions on which these projections are based rests with the Monroe Local School District administration and the Monroe Board of Education.

Full Five Year Monroe Local Schools Forecast