Thursday, June 21, 2012 4:01:31 PM - Monroe Ohio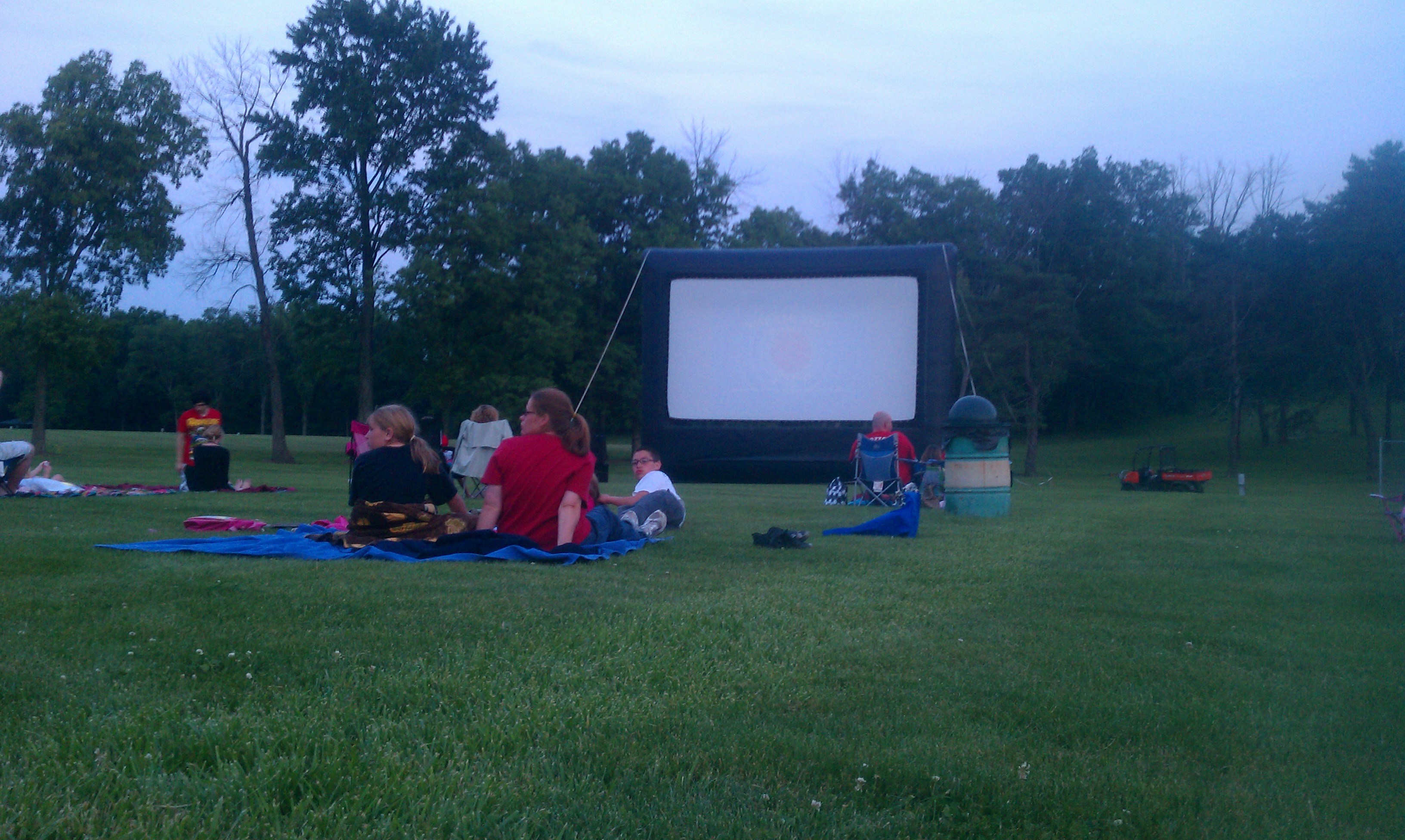 by Jeremy Uitto
I still consider myself new to the southwest Ohio area, the culture, the lifestyle, and the people are all a little different than the Chicago area I am used to. What I have found to appreciate more than I thought I would have is how Monroe feels like a close family type of city. I love a community that gets together for the small things, like a movie in the park.

On Saturday night my wife and I had some free time and we saw that the Monroe Park was having a movie in the park, hosted by the Public works. We did some last minute packing we quickly grabbed our bag of pretzels and a blanket she did not mind getting dirty (A Cubs blanket…) We headed over to the park to watch Tangled.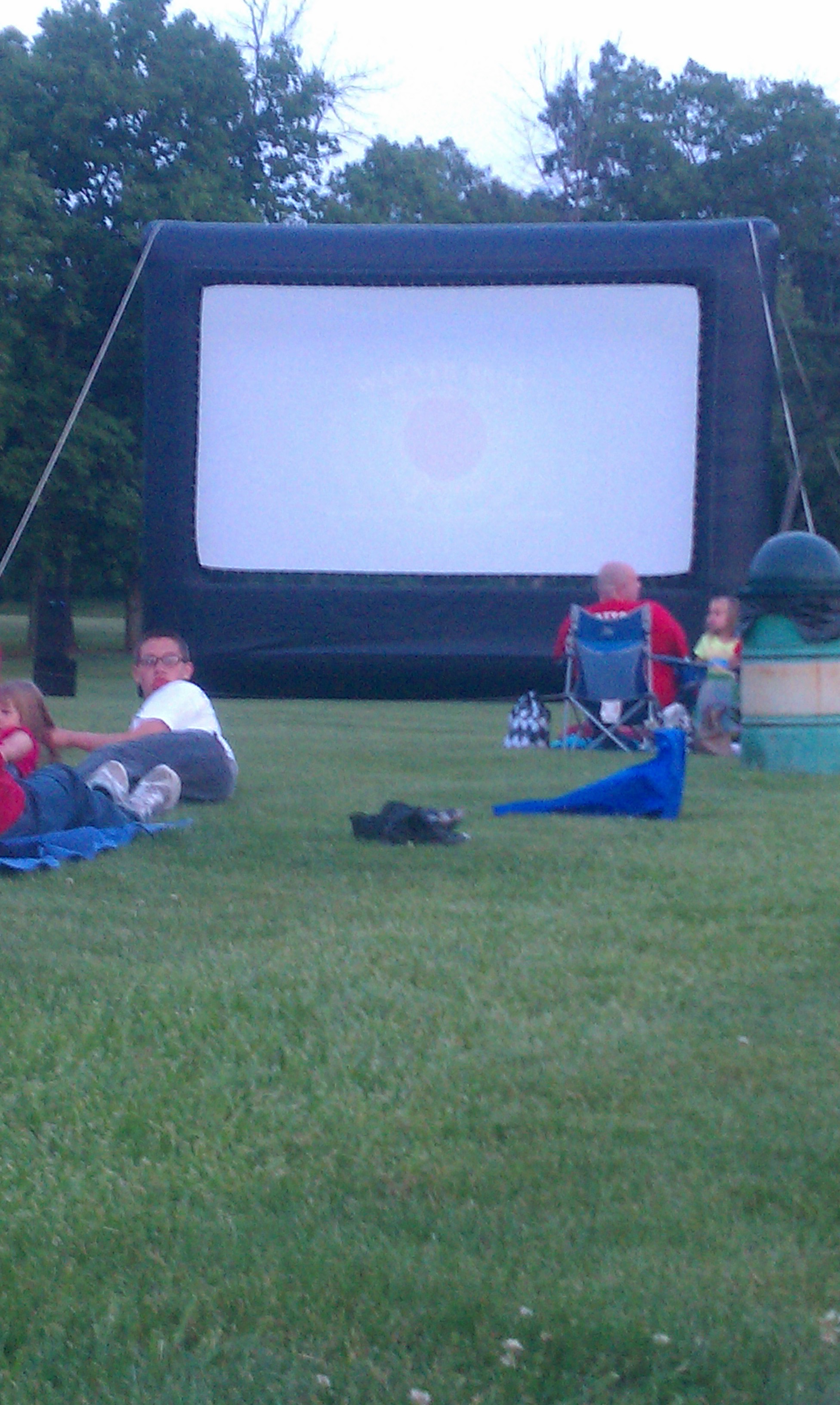 When we got there a little before dusk we were a bit surprised at how many people actually showed up. Much to my satisfaction, right before the movie started, two old Looney Tune cartoons showed on the screen, I felt nostalgic for a moment. I was pleasantly surprised at the vividness of the video, the quality of the sound, and how large the screen was. It was a nice get away for a Saturday night that literally cost us nothing to go do.
I encourage everyone who reads this to go to a Movie in the park night, you will not regret it. If you have children, it's a great place to take them. The movies are kid friendly and there are other kids for them to play with. As an adult it feels like a throwback to a simpler time.