| | |
| --- | --- |
| Monroe School Superintendent Lolli Leadership Contributions | |
Tuesday, July 22, 2008 3:05:57 PM - Monroe Ohio
by John Beagle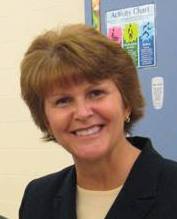 This year, Monroe's School Superintendent, Elizabeth Lolli recieved the Betsey Cowles Leadership Award at the Woman's Conference in Columbus. The conference is hosted by the Buckeye Association of School Administrators, this was their third such conference.

I asked Dr. Lolli about some of the contributions she has made to education and to womens rights.

Photo: Elizabeth Lolli



Beagle:

As you already know, Betsey Mix Cowles is known for her contributions to education and the women's rights movement in Ohio. Clearly you received the award for your contributions in education, but what would you say are some highlights of your career?



Lolli:

Over my career, I believe some highlights include working with school reform in a variety of districts. I worked as a consultant in many schools around the country during the past 14 years. The most promising work always centered on multiage grouping and curriculum changes making curriculum more integrated. I truly enjoyed the challenge of creating high quality programs with staff and parents especially in the Nordonia Hills Schools and in the Barberton City Schools. Central Academy, the creation and implementation of it, was also a highlight earlier in my career. The work I did with graduate students at Kent State University also was a highlight along with the publishing I was able to do.



Beagle:

Have you made any contributions to any woman's rights?



Lolli:

I think that my contributions are indirect when it comes to women's rights. I worked very hard at Kent State to recruit women into the field of educational administration. I worked then to help my female (and male) students find jobs in administration. I have tried to mentor female teachers into administrative positions, as well. I have had a blessed career and worked with many, many wonderful people.