| | |
| --- | --- |
| Monroe Teens Join Nationwide Youth Hunger Strike | |
Wednesday, February 25, 2009 3:24:15 PM - Monroe Ohio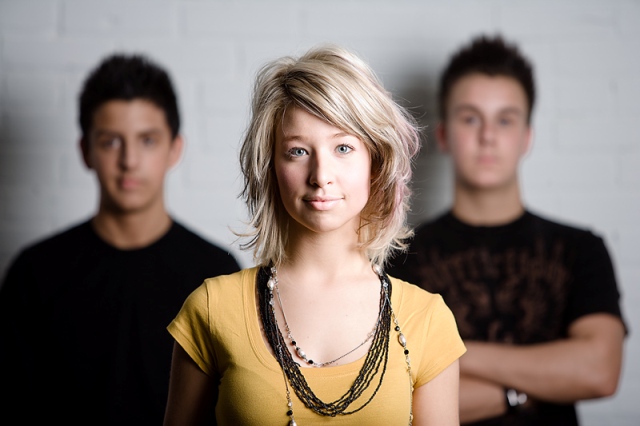 CINCINNATI TEENS INCLUDING MONROE METHODIST TEENS JOIN THOUSANDS OF YOUTH NATIONWIDE TO FIGHT HUNGER

WHO: Local teens & youth groups will participate in World Vision's 30 Hour Famine – getting a real taste of hunger to help feed and care for children living in extreme poverty around the world. They join nearly half a million teens nationwide aiming to raise more than $12.5 million to fight world hunger this year.
WHAT: Now in its 18th year, World Vision's 30 Hour Famine raises awareness and money to fight hunger both overseas and in the United States. During the 30 hours, teens "will starve for food" – the theme for this year's Famine -- by going without food (consuming only liquids) for 30 hours to experience what the poorest children and families face every day. They also perform hands-on community service projects during the weekend in order to make a difference in their own community. Teens participate in groups through churches, schools, youth groups and civic organizations.

WHEN: Friday, February 27 and Saturday, February 28, 2009
WHERE: Clear Mountain Community Church
PO Box 5028
Williamsburg, OH

Contact: Becca Costello - 513.476.2048
Activities: Saturday, from 9:30am-noon, a group of 30 to 40 teens will travel to The Healing Center, located in Vineyard Community Church, 11340 Century Circle E., in Cincinnati, where the teens will sort clothes, which will then be made available to needy families in the Cincinnati area. In the afternoon, the teens will be taken to a Kroger grocery store, separated into teams and given $5-$10. They will compete to see who can buy the most food for the money.
Monroe United Methodist Church
206 East Ave.
Monroe, OH
Contact: Dustin Leimgruber, 513-562-0525
Activities: On Saturday from 9am-noon, over 40 teens will host a food drive in Middletown, OH. Youth will be split into groups for food collection in Bridle Creek and end at Middletown Choice Pantry, 1131 Central Ave. Middletown, OH
Saturday 5-7 Dinner and a movie at the church.
NOTE: According to a new World Vision survey released today, Tuesday, February 24, at 9 a.m. ET, while many American adults consider today's teens to be "selfish" and "lazy," nearly 7 out of 10 parents say the current economic climate has made their teen "more aware of the needs of others." 30 Hour Famine is one example of how American teens are becoming more aware of the world around them - and taking action to make a difference. Contact World Vision for a copy of this survey.
LOCAL CONTACT:
For group and service project information please contact Wendy Will at 708-434-5006. Additional information about the 30 Hour Famine can be found online at www.30hourfamine.org.

Background:
More than half a million teens nationwide will participate in the 30 Hour Famine this year. Last year, $12 million was raised, contributing to World Vision's response in countries worldwide where famine, conflict, and other crises make children vulnerable to hunger and preventable disease.
About World Vision:
World Vision is a Christian humanitarian organization dedicated to helping children and their communities worldwide reach their full potential by tackling the causes of poverty. World Vision serves the world's poor regardless of a person's religion, race, ethnicity, or gender. For more information, visit www.worldvision.org.