| | |
| --- | --- |
| Ohio Law Enforcement invited to Identity Theft Summit | |
Thursday, September 8, 2011 8:30:54 AM - Monroe Ohio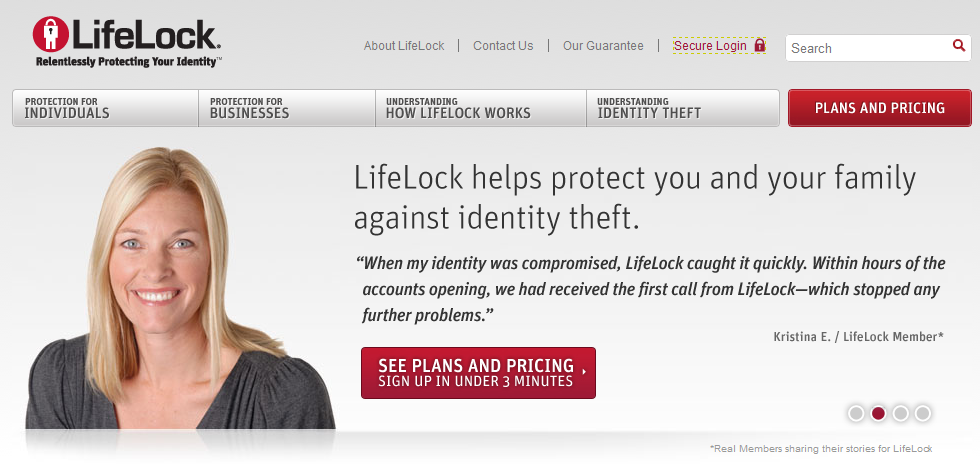 The Buckeye State Law Enforcement Invited to Free Identity Theft Summit
FBI-LEEDA & LifeLock Present to Ohio Law Enforcement
TEMPE, Ariz., Sept. 8, 2011 (GLOBE NEWSWIRE) -- According to the Federal Trade Commission, identity theft is one of the fastest growing crimes in the nation. As technology advances, the threats facing consumers are increasingly complex. To combat this mounting crime LifeLock (www.lifelock.com) and theFBI Law Enforcement Executive Development Association (FBI-LEEDA) will present a free, one-day identity theft summit bringing together local, regional and state law enforcement officials to better understand the crime of identity theft.
The award-winning educational summit will be hosted by Chief David W. Light and the Norwalk Police Department's Crime Prevention Unit.
LifeLock is proud to partner in the crusade against identity theft with Ohio law enforcement. The summit will further cultivate identity theft awareness in Norwalk and the surrounding communities. The award-winning summit is equipped to provide law enforcement with resources to assist in case handling, provide hands-on experience with authentic tools of the trade and give the cold hard facts of identity theft. In addition to the standard scams and techniques being used, the training will also include the most technologically sophisticated methods used by today's identity thieves.
Launched in 2008, the free law enforcement summits have reached more than 5,000 law enforcement officials on behalf of more than 1,300 agencies across the nation. In 2010 the training was awarded the Communitas Award for Leadership in Community Service and Corporate Social Responsibility. In addition to the law enforcement summits, LifeLock also hosts numerous free educational presentations around the country. The award-winning LifeLock Speakers Series program is customized to fit the needs of each audience both demographically and geographically and is presented by various experts in the field.
"We are aware that the Federal Trade Commission estimates consumers spend nearly $50 billion on identity theft each year," LifeLock Senior Vice President of Corporate Communications Mike Prusinski. "While that number would make most consumers stop dead in their tracks, the most alarming part about these reports is that even the most up-to date statistics are suspected to be under the actual rates. Many cases of identity theft go unreported by the victims as they are reasonably overwhelmed by the tremendous amount of time it takes to resolve. We have made it our top priority to train our law enforcement while also urging consumers to prepare and respond when they are victimized so that as a nation we can truly identity the true scope of this crime."
Details for the Identity Theft Summit in Norwalk, OH:
-- The Norwalk Identity Theft Summit will be held from 8:00 a.m. to 4:00 p.m. on Tuesday September 13th at the Norwalk High School: Fisher Titus Learning Center, 350 Shady Lane Dr., Norwalk, OH 44857.
About LifeLock
LifeLock, Inc. is an industry leader in identity theft protection.
Since 2005, LifeLock has been relentlessly protecting identities by providing consumers with the tools and confidence they need to help protect themselves from identity theft and manage their credit. The company has a strong focus on educating consumers and working with law enforcement and elected officials to better understand the increasing threats of identity theft. A multiple award-winning organization for two consecutive years, LifeLock has been recognized by Inc. magazine on their annual list of top 500 fastest growing privately held businesses in the United States and by the American Business Awards as having the 2011 Customer Service Team of the Year.