| | |
| --- | --- |
| Otterbein Lebanon Life Enrichment Center's Grand Opening | |
Friday, November 30, 2012 8:47:28 AM - Monroe Ohio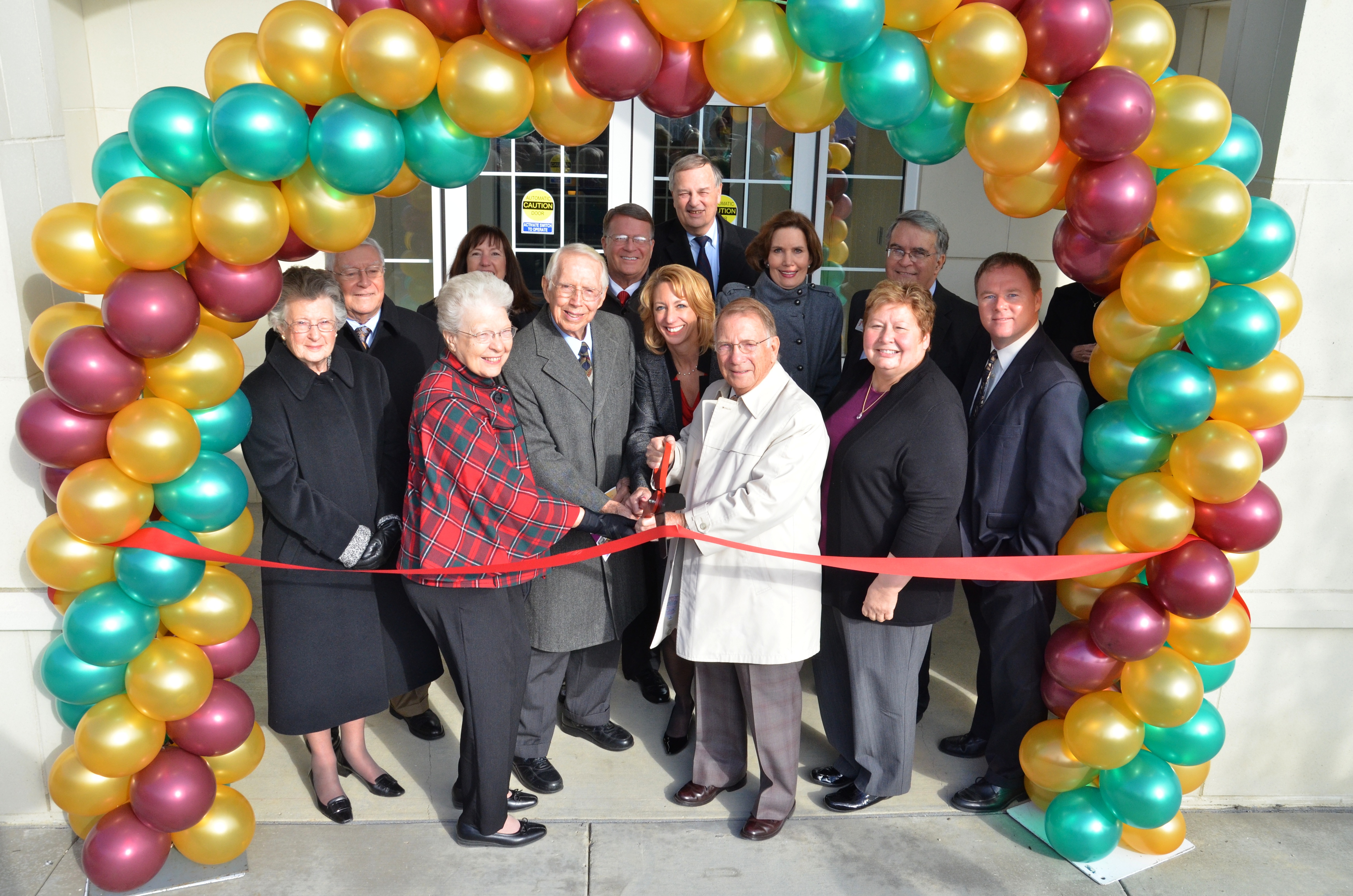 By Rachel Colliver
LEBANON – Stepping onto the elevator, the dark-haired woman remarked to her friend, "I thought my retirement community was really nice, and I couldn't imagine anything better ... until I came to Otterbein. It is amazing!"
The two were among a large crowd who attended Wednesday's dedication and grand opening of the Otterbein Lebanon Life Enrichment Center (LEC). Exuding excitement during the ceremony, Otterbein Lebanon Vice President Jason Miller wondered aloud who would be first in the mad rush for the warm-water pool at 5 a.m. Monday. Several people raised their hands and smiled.
Remarking on the partnership with the Ralph J. Stolle Countryside YMCA, Miller said the LEC will further socialization, lifelong learning and enhance and further the missions of Otterbein and the YMCA. The center will be operated by the Countryside YMCA for Otterbein residents and non-residents.
The LEC also includes 24 beautiful apartments, 22 of which have been pre-sold, which occupy the top three floors of the five-story building. Residents will enjoy a completely maintenance-free lifestyle in a brand-new, spacious, comfortable apartment home with all the most up-to-date finishes and appliances. The LEC features a tremendous collection of services and amenities, including a coffee shop, fitness center, indoor warm water pool, woodshop, therapy spa, indoor walking track and more.
Miller thanked the teams of people who worked on the LEC, citing countless hours and tireless work done by all of them. Leading those gathered in an invocation, Rev. George Phillips said this new building ministers to the mind, body and spirit.
"Otterbein's mission … is to seek to enhance the quality of life and holistic growth in older persons," said Otterbein CEO and President Jill Hreben. "After 100 years, we've concluded it's not a mission, it's a calling."
God was calling the area seniors to enhance the quality of their life through the enrichment center, Hreben said, adding, "God has blessed us, but at the end of the day, Otterbein is about the lives within the brick and mortar. This calling is for you to enrich your life today."
Countryside YMCA CEO Mike Carroll said a vision on the LEC and the future of Otterbein has come up time and time again.
"In 2008, I met with (former Otterbein President/CEO) Don Gilmore. He was alive and on fire with vision of what could be for this center," said Carroll. Noting the state-of-the-art facilities and staff that will cater to wellness, fun and safety, he added, "Today that vision is gone and we have a new reality with this new building and what it can accomplish."
Generous donors and faithful prayers undergirded determination and purpose to make this vision a reality and Barbara Patterson knows residents will show their appreciation by taking full advantage.
Patterson, a resident who contributed ideas toward the crafting of the LEC, said, "Wow! Bucket list? Check it off! We finally have our LEC!"
Introducing Donna Coleman, vice president of charitable gift planning, Carroll mentioned the "phenomenal fundraising" effort she led which enabled the LEC's success.
The capital campaign for the LEC exceeded its $3 million goal by nearly $400,000. There were 21 donations of at least $25,000. Eight of those were of $50,000, including $500,000 from the James M. Cox Jr. Foundation.
Coleman said the LEC was built from an outpouring of philanthropy, which she called "a life enriching experience."
"Philanthropy permeates this building," she said. From the smallest gift to the largest, she said, "Without all of the gifts, we could not have achieved this together."
Jack Hedges, chair of the Otterbein Lebanon board of directors, commended the great effort and commitment of those who worked on the project, and specifically thanked the residents.
"You are greatly appreciated. You are the Spirit of Otterbein," he said.
Guests toured the building, enjoying refreshments and entertainment in the various rooms including a harpist and a steel drummer. Use of the LEC will be limited to residents for its first 90 days, after which community usage information will be posted.
To learn more about Otterbein Senior Lifestyle Choices, please visit www.otterbein.org or call (513) 933-5471.
About Otterbein Senior Lifestyle Choices
Otterbein Senior Lifestyle Choices, founded in 1912, is a non-profit health and human service ministry, serving nearly 2,000 people, and is related to the East Ohio and West Ohio Conferences of the United Methodist Church. Otterbein has five full-service retirement communities, five skilled nursing and rehabilitation neighborhoods and a home health agency.